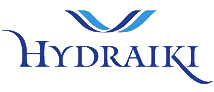 When Hydraiki Naval Company was founded in 1995 with the sole ambition of leading the market of One Day Cruising to a higher level its founders had already enjoyed over 20 years of experience and success in the Cruising Industry.
Introducing well-designed, elegant vessels, new ideas & products, possibilities of choice of tailor made programs and highest service quality Hydraiki made an immediate positive impact on the already established but stagnant field of One Day Cruises.
Today, 20 years and more than 3 Million passengers later through innovation, continuing staff education & training, insistence on quality and carefully listening to our clients' opinions & observations we have earned our rightful position as the sole leader in our respective thriving field.
We provide our clients with value, superior service and always deliver what we promise thus securing dedication and long-term relations with our clients.
For the Leisure Market we have developed the very successful and popular concept of "The 1 Day Holiday" which packages Cruising, Live Entertainment, Leisure Activities, Guided Tours, Fine Dinning and a personal touch which assures our clients of a memorable, warm and relaxed atmosphere.
To our Corporate Clients we offer our superior products, vast experience, vision and resourcefulness in order to find unforgettable, creative & cost effective solutions for their Events, Meetings & Incentives.
Clients can enjoy our cruises either on an Exclusive charter basis or by securing private space or simply by joining one of our daily regular programs.
No matter what your dreams, wishes or requirements we invite you to share them with us so that together we can find the best solutions and help you experience the Greek hospitality at its best!!