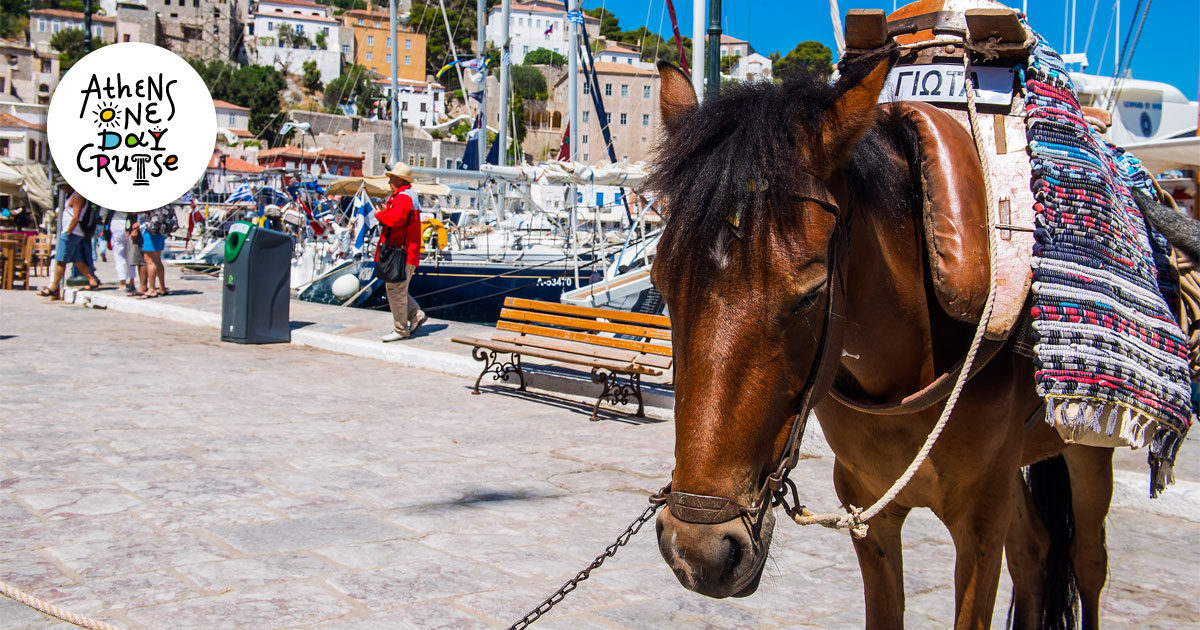 Hydra – Destination without "traffic"
One of the few Greek islands where you will not need to take a car, motorbike or motorbike with you. Because it's just ... banned! Hydra is the ultimate destination without traffic!
Once you reach the most cosmopolitan island of the Argosaronic, a sense of freedom and serenity will overwhelm you. Motor vehicles of all kinds are prohibited! And not just in the summer months, when traffic is increasing anyway.
Exclusivity in all types of transport is provided by donkeys, which are over a thousand, mules and horses. Water taxis and boats will take you to the farther beaches of Hydra you will want to visit. For the closest you can go on foot. After all, they are really close to the port.
Car-free excursions to Hydra
It is the ideal island for hikers. Picturesque cobbled streets and interesting paths for exploration by experienced hikers play a leading role. This is because more than 80 kilometers of trails lie on an island that does not exceed 50 square kilometers.
Even organized excursions into the island are done with horses and donkeys. Although it sounds weird and time-consuming as an idea, everything works perfectly. The 3,000 permanent residents of Hydra are perfectly served with sympathetic animals, while for their jobs and transportation they use trolleys or just ... their hands.
Life without a car in Hydra
Inside the harbor of the island it is certain that no type of vehicle is necessary. All points of interest (hotels, rooms to let, services, restaurants, souvenir shops, cafes and bars) are all within walking distance. So, no matter how much you decide to stay in Hydra, the absence of vehicles will not bother you at all.