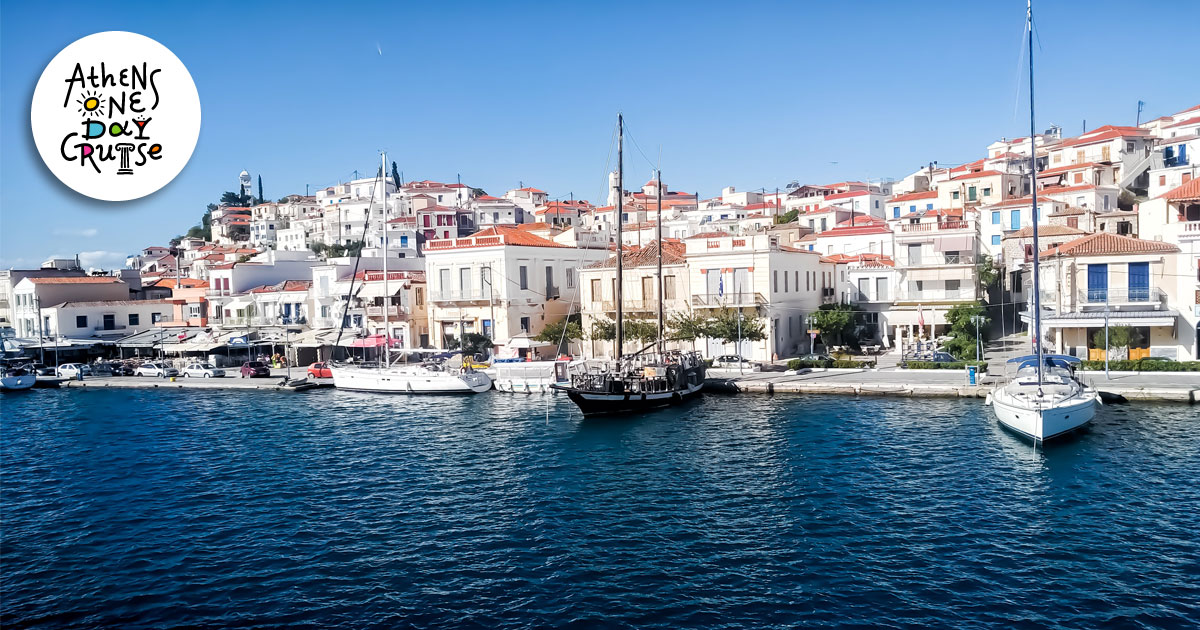 The Clock Tower in Poros
If you 've visited Poros at least once, you surely have noticed the typical clock of the island that was built in 1927 and can be seen from afar. It dominates one of the two hills, on which the city of Poros is built. This is the Clock Tower!
The story behind the Clock
The Clock Tower is a historical attraction and a symbol of the island and can be visited by anyone. It is visible from anywhere on the island, no matter where you are. It is located in a picturesque place, in Kastelli and has a unique view of the famous Poros bay, Galatas and of the nearest shores of the Peloponnese. Its operating mechanism was innovative at the time and originates from America. It was bought by the man who took care of and financed the construction of the Clock, Ioannis Papadopoulos, a member of the Parliament from Trizinia, originally from Poros.
Naturally, the watch was damaged over time and in 2000 the necessary repairs began. In 2015 repairs were made to its mechanism as well, which was installed on the ground floor of the building. It is now located in a glass case and can be seen by anyone who visits The Clock.
Here's what else you need to know
To get to the Clock Tower, you have to climb a part of the hill of Sphere. The climb has a moderate degree of difficulty, but since you pass through various historical sites, such as the house of Kapodistrias it is a pleasant one. There are other houses as well that make the route interesting and not at all monotonous. Until you get to the Clock, the route promises to compensate you as it is ideal for taking beautiful photos.
In the mid-15th century, the first houses were built around the Clock of Poros. All roads lead to it and travel guides include it in the must visit sites by anyone who visits Poros for the first time. Finally, near the clock you will find rooms to let and accommodation.
Tags: Clock Tower, Sight seeing, Poros