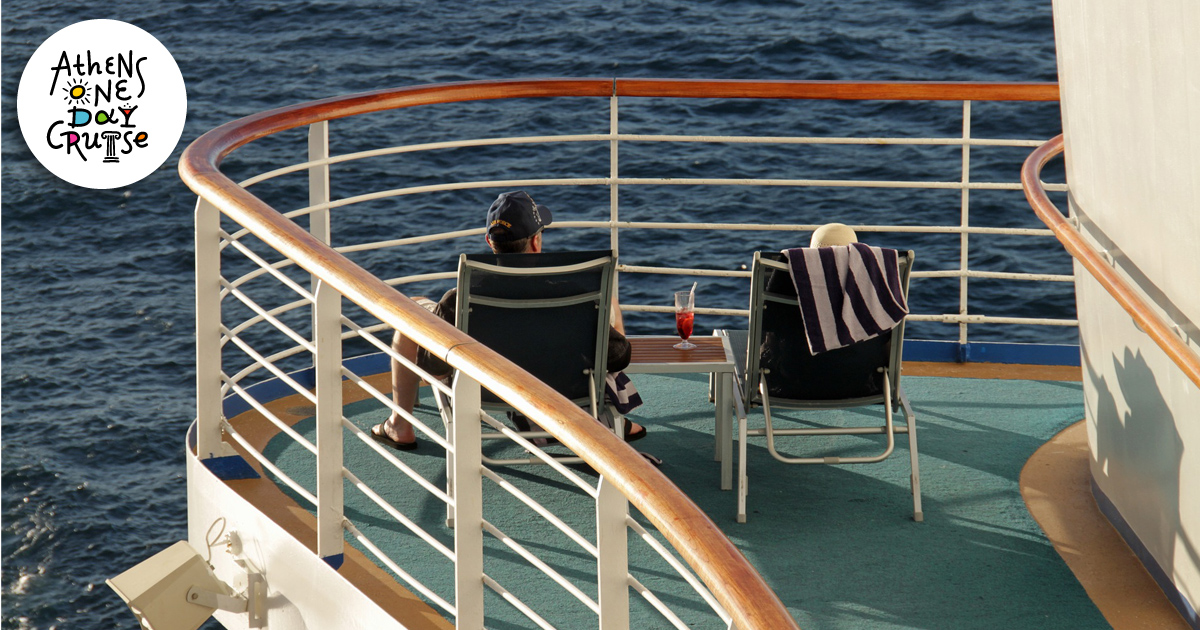 What to expect on a one-day cruise in the Saronic Gulf
Every trip, big or small, creates expectations. By choosing a one-day cruise in the Saronic Gulf of One Day Cruise, you are sure to have fun. See what else you can get:
Plenty of swimming

The stations on three islands (Hydra, Poros, Aegina) involve swimming on some of their best beaches.
Excursions

One Day Cruise gives you the opportunity to explore the island of your choice by arranging from the beginning to the end your travels in it. It can also provide you with a tour guide to get to know the historical monuments and sights. Aegina is ideal for such tours. But Hydra and Poros are also waiting for you to explore. You can choose between the panoramic, the classic and the swimming excursion.

The One Day Cruise cruise ship offers guests a rich buffet of delicacies that will impress Greek and foreign tourists. Of course, you could not miss the morning coffee, soft drinks and afternoon cocktails on the deck at sunset.

One Day Cruise cruise ships have a full orchestra and dancers. Have fun and dance with them on deck.

With the help of a specialized cruise ship chef, you can indulge in culinary alchemy, taste and try to make your own recipes.
Shopping

One Day Cruise cruise ships have taken care of your tax free shopping. Travel and excursions always include beautiful shopping that lifts the mood and serves as souvenirs, even if they do not have the character of souvenirs. However, you can also find selected Greek traditional products of the islands you will visit, as well as souvenirs for you and your loved ones.
Special care

By choosing the VIP salon you will enjoy first class treatment! With a special buffet, welcome drink, excursion option, transfer services and many more privileges that will make you feel like a king.
Tags: One Day Cruise, swim, excursion, trip, fun, Panoramic Tour, classical Tour, VIP Πακέτο, cooking lessons, souvenir, Saronic, Argosaronikos, Saronic Gulf