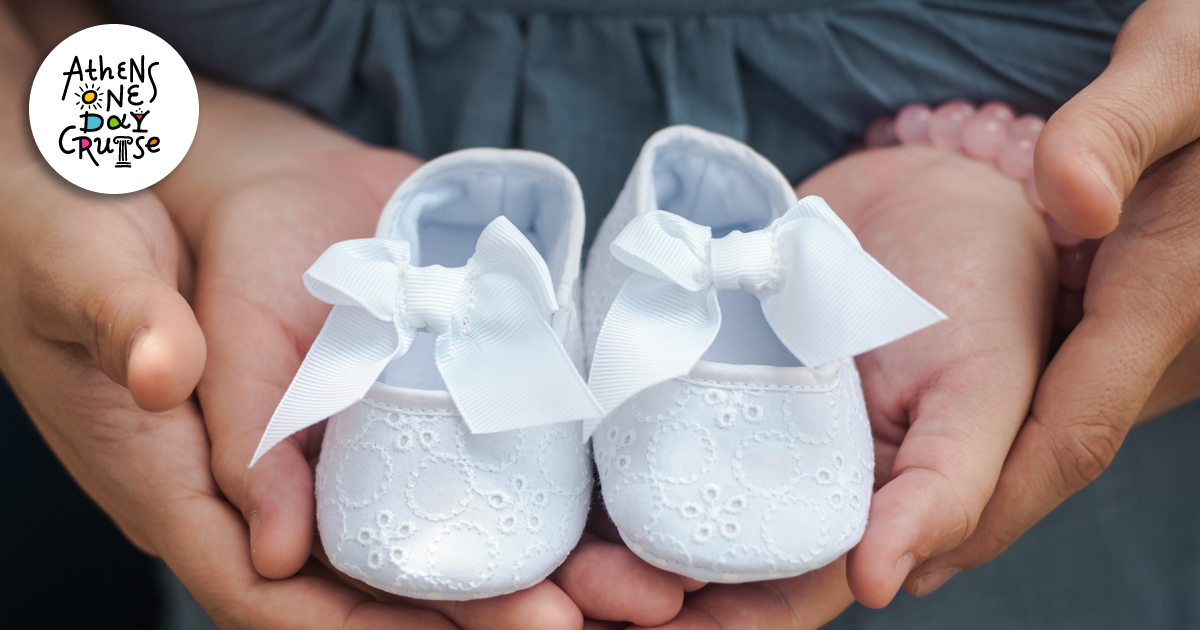 Babymoon & baby shower on board
If you are expecting your baby soon, you know that soon your whole life will change. You will dedicate yourself to it and in fact for a few months only to it! Until then, however, you can do many things to have a nice and carefree time. We recommend babymoon & baby shower on board. Always with the consent of your doctor.
A one-day cruise with your partner or a party on board on the occasion of your baby's arrival and with your invited friends are two wonderful ideas that do not need special organization.
Babymoon

The sequel to "honeymoon" could be the new trend heard in the term "babymoon". This is the last trip you will make with your partner alone, just before your baby is born.
One Day Cruise's one-day cruise is the ideal choice for this for two reasons. First, you will not get tired, which is especially important if you are in an advanced pregnancy. Second, the trip is not long and you will not be far from Athens to feel insecure about the possibility of something happening.
The three islands, Hydra, Poros and Aegina that you will visit, will recharge your batteries, lift your spirits and give you the opportunity to get even closer to your partner, leaving you with beautiful memories of this so sweet waiting period. If you wish, the staff of One Day Cruise will be able to prepare a rich meal or a romantic dinner for two on deck on the way back to Athens.
Baby shower

If you were planning to have a party for your new family member at home, why not do it at sea? Make a list of your guests. Then make sure who will be able to attend. Finally, ask One Day Cruise organizers to organize your baby's party, as they would for any other formal event on the cruise ship.
You will have a rich buffet, cake, live music and special occasion decoration to welcome the friends and gifts they will bring for your baby. You will have fun together on a route to the islands of the Saronic Gulf.
Tags: babyshower, babymoon, One Day Cruise