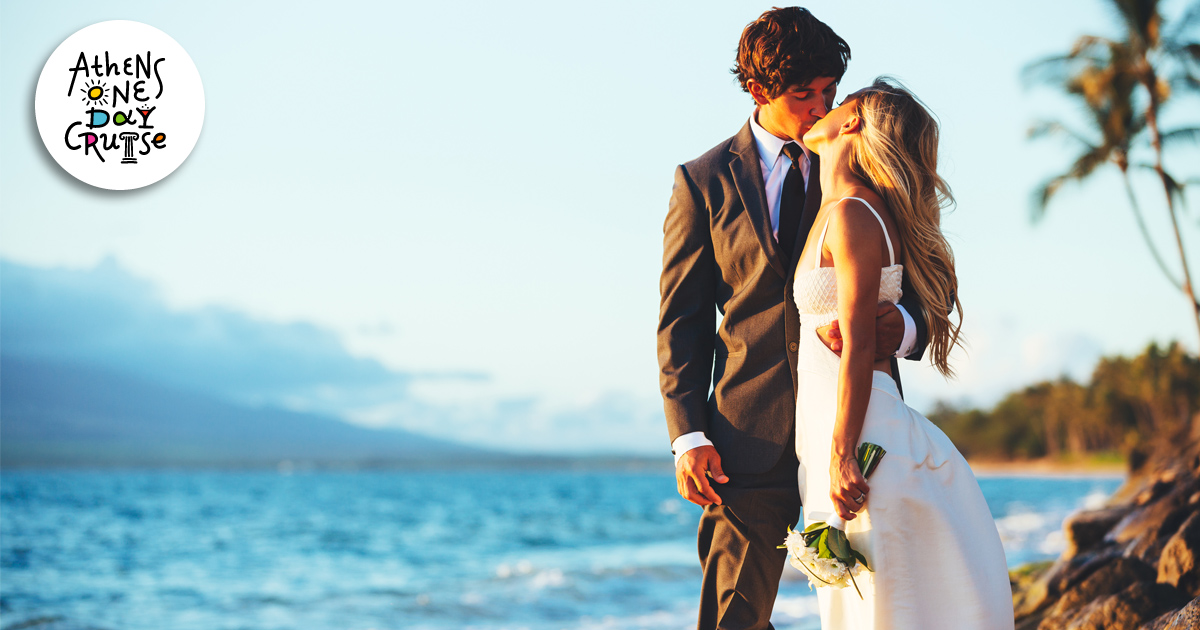 A different wedding party
Marriage proposal: done!
Announcement to parents, friends and relatives: done!
Church closure: done!
Wedding dress, bouquet and suit: done!
But what will make this unique day for you equally special for your favorite guests? You want your wedding reception to be original. But at the same time be sure that everything is studied to the last detail so that nothing spoils your mood. Have you considered having a different wedding party on the One Day Cruise cruise ship?
There is definitely a lot to think about and in fact the stress of the event is great for the bride and groom. So ask One Day Cruise to arrange for you the perfect wedding party experience on board! Specially designed for you cruise to the islands of the Saronic Gulf. Buffet with fine dishes, live Greek music and the possibility of a variety of other activities on board to choose what suits you. Your distinguished guests will surely appreciate the treatment from our crew and the experience will be unforgettable.
But you too will have to remember and reminisce about this day! What could be more beautiful than a wedding album full of pictures of your loved ones with the Greek islands as a background? Hydra, Poros and Aegina are in themselves the ideal background for a romantic photo shoot with your partner. The canvas will be framed by all those who love you and share with you this unique memory!
One Day Cruise guarantees the smooth outcome of a very different wedding party. You do not need to stress. Instead, enjoy your day on and off the ship.
Another idea:
But even if you are not so brave for such a special wedding reception, the one-day cruise of one Day Cruise could be your gift to your groomsmen!
Tags: wedding party, One Day Cruise