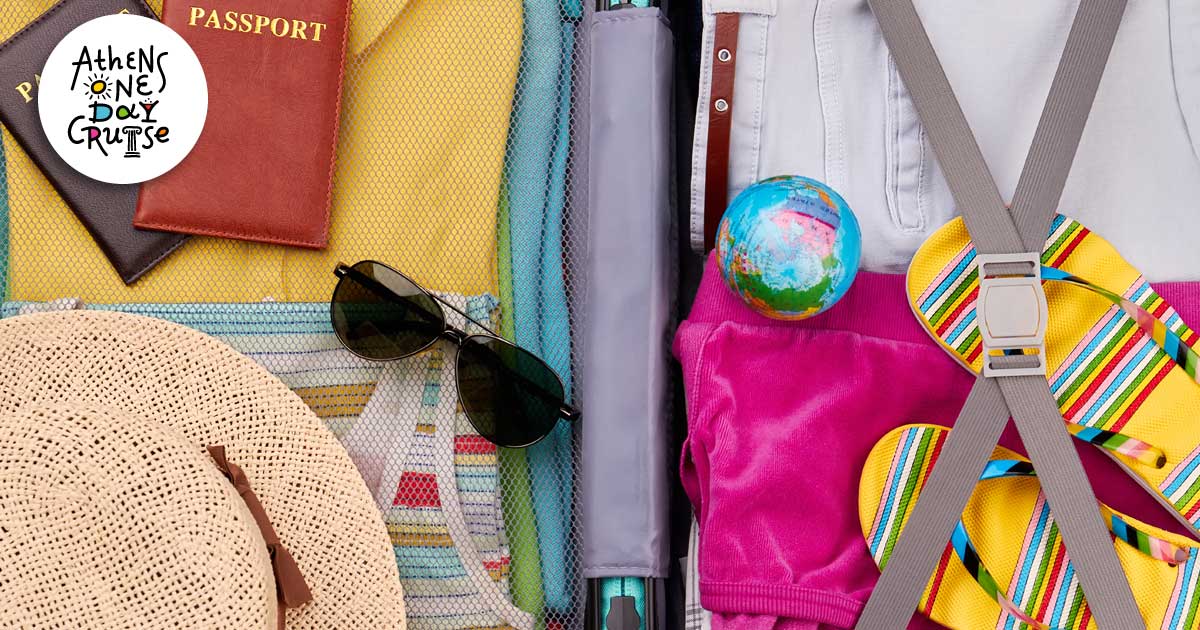 5 tips for an unforgettable one-day cruise in the Saronic Gulf
You will think that in case of a one-day cruise you will not need to take many things with you. If you decide to take a trip to the nearby Saronic islands, Hydra, Poros and Aegina with the One Day Cruise, here you will find some tips for an unforgettable one-day cruise!
Do a little research before your trip

Time is money when you are on a day cruise. You do not travel to an island to stay for days, so you need to go prepared. Make the most of every minute of your stay there. Do a little research on the islands you will visit and decide what to do for as long as you are in each destination. Hydra, Poros and Aegina offer many attractions. They are islands with rich history, religious interest, picturesque landscapes and beautiful beaches.
Prepare a light backpack with the essentials
Comfort is the secret when you are on a cruise. This means that you should take with you what you can easily carry and nothing more. You will only travel for one day. Therefore, it is not necessary to have many things with you.
1-2 swimsuits,
towel,
hat for the sun,
sunscreen,
comfortable walking shoes,
a change of clothes and
a light jacket for the time of return

are all you will need.
Do not forget your camera

Mobile phones have now replaced cameras. But do not forget yours, if photography is your hobby. There is so much you will see on the one-day cruise in the Saronic Gulf that only a professional camera can capture accurately. Archaeological landscapes, beautiful architecture, panoramic sea views, island sunset and anything else that interests you.
Choose the favorite taverns of the locals for food

Although you will probably find a variety of restaurants and taverns on the islands, follow the locals to stay happy. The islands of the Saronic Gulf offer delicious choices of fresh fish, grilled meats, baked pasta dishes, home-cooked or hourly dishes.
Seek to make friends on the ship

Sometimes, friendships are born in the most unexpected places. Therefore, whether you are traveling alone or with friends, get out of your comfort zone and meet your fellow travelers. This way your time will be pleasantly spent and you will meet people with whom you can create unforgettable memories. In addition, if you pursue it together, your company can continue even after the cruise is over.
Tags: One Day Cruise, excursion, tips