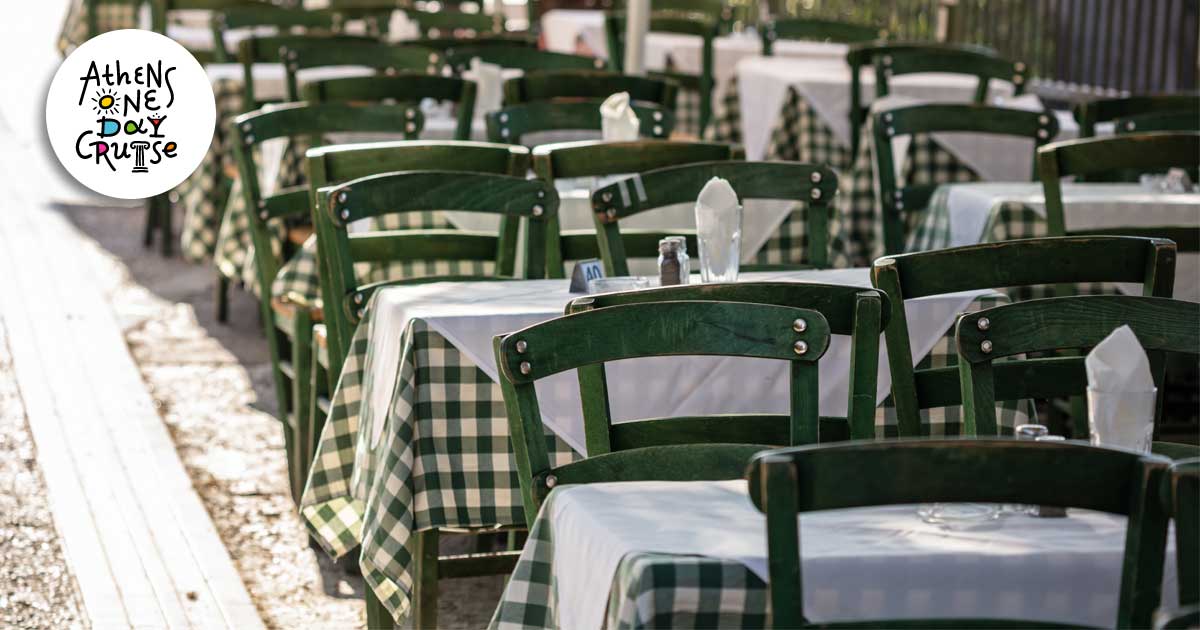 Have a good time in Athens (Part A ')
Visiting Athens, especially for those coming for the first time, is always challenging and interesting. With countless options and limited time, it is not easy to choose what to do to get to know the city. Here is the guide to having a good time in Athens with some representative suggestions to choose what you are interested in and win.
Explore the architecture in Anafiotika

Plaka is one of the oldest neighborhoods in Athens and a pole of attraction for millions of tourists every year. Anafiotika is one of the quiet and relaxed areas of Plaka. It is a place full of picturesque alleys and architecture that is strongly reminiscent of the Cyclades. This is not accidental, as the district was created by workers from Anafi, where they settled in the 19th century to work for the reconstruction of Athens. From Anafiotika, you can enjoy the wonderful view of the city and the sunset over the Acropolis.
Journey to the Holy Monastery of Kaisariani

Wear your sportswear and head to the foot of Mount Hymettus, on its west side. Walk through the pine forest to reach the Holy Monastery of Kaisariani, a Greek Orthodox monastery of the 11th century, covering an area of ​​5000 acres, a breath away from the center of Athens. When you are tired, take a snack break and enjoy nature, in the city, without the noise of the city.
Indulge in island hopping in the Saronic Gulf

It is one of the most beautiful things you can do in Athens, any month you visit. From Piraeus you can easily escape with the cruise ship of One Day Cruise for a one-day excursion to Hydra, Poros and Aegina.
Go out for fun and dance

Bouzouki have been the classic way of having fun for many decades. The bouzouki belongs to the lute family, the king of folk instruments. In Athens you can listen to folk music everywhere. In Plaka you will find many taverns and taverns with live music. Song and dance are in Greek life. A visit to a nightclub with folk music, commonly known as "bouzouki", is the only way for those who want to discover Athens at night.
Visit interesting places to eat

The visit to Athens is an opportunity for lovers of good food and flavors. Try traditional cuisine or street food. Take a walk from the grocery store "Ta Karamanlidika tou Fanis" in Psyrri, right in the center of the market. There you will have the opportunity to try top, traditional recipes of Greek cuisine with oriental influences. The store also operates as a grocery store. So, you can shop for unique items such as cheese, cold cuts, meats, sauces, pies, jams and other delicatessen products.
Tags: Athens, fun, guide, having a good time