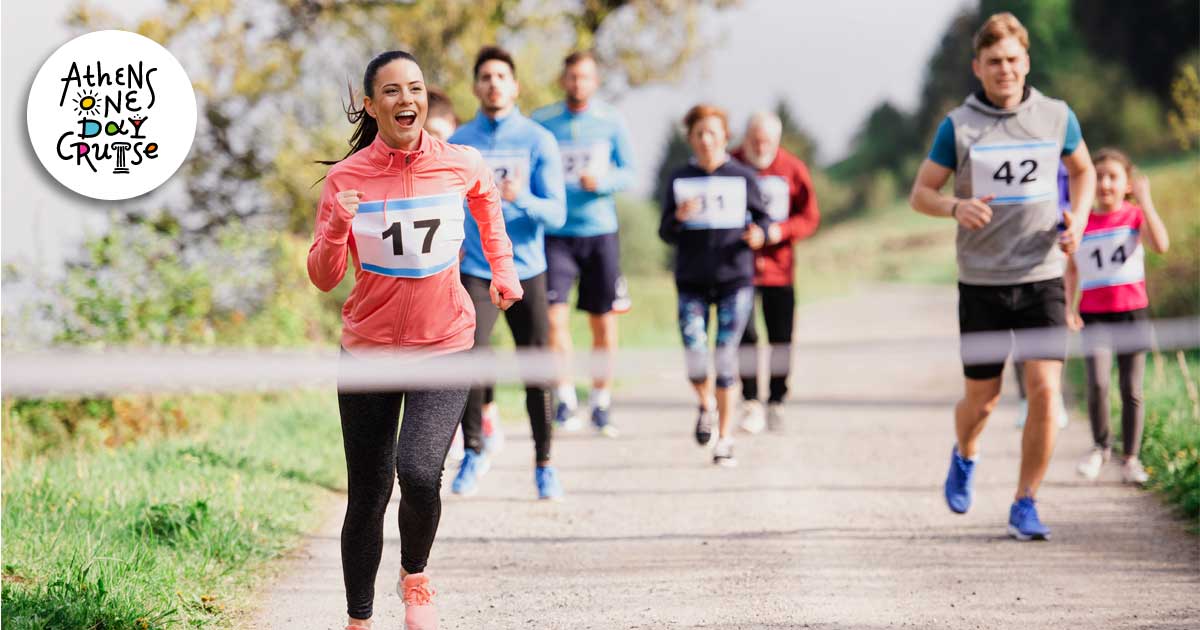 Sports events in the Argosaronic islands (Part B')
Sports events on the Argosaronic islands are varied and take place almost all seasons of the year. Let's get an idea about what is happening in Hydra and Spetses.
Hydra's Trail Event
These are mountain running races that have now become an institution in Hydra. The purpose of the event is to introduce the participants to the beauties of the island through an exciting sports experience. The routes of the Hydra's Trail Event are designed in such a way as to include those mountain and coastal points that every visitor deserves to see.
The event spans a two-day competition that includes everything.
The Hydra's Trail Event routes are five in total. Of particular importance is the "Hydra's Trail Marathon". It is a 38.5 km mountain marathon course. We cannot fail to mention the Mountain Relay Race, a 5km relay race in teams of two. Next comes the Rock Race, the 18km course. Run & Fun is considered the ideal route to get to know the urban fabric of the island. Finally, for our little friends there is the Junior's Mini Race. This is a route specially designed for small athletes.
Spetses mini marathon 2022
The event started in 2011 and is considered the most popular multi sport event in Greece, in which athletes from all over the world participate. This year it is scheduled for October 7-9. The Spetses mini Marathon is organized by the same company that organizes the legendary Spetsathlon.
The road races include 5, 10 and 25 km routes.
The first covers the north-eastern side of the island. It passes through the center of Spetses, Dapia and the Old Port. The 10 kilometer route directs the participants to the Anargyreio and Korgialeneio Schools. The reversal takes place 5 kilometers after the uphill for the beach of Vrelos. The 25 km route includes the round of the island and is aimed at experienced runners.
The event also includes open water swimming races of one and a half, 3 and 5 kilometers.
Finally, the children's races include 500m and 1000m running races for primary school children, as well as 150m swimming races for 8-12 year olds and 300m swimming races for 12-15 year olds. Finally, for toddlers 0-5 years old there is My First SMM. It is a pleasant walk without electronic timing and final ranking that aims to introduce young children to sports from an early age.
Tags: Spetses mini marathon, Hydra's Trail Event, sports events, swimming, running