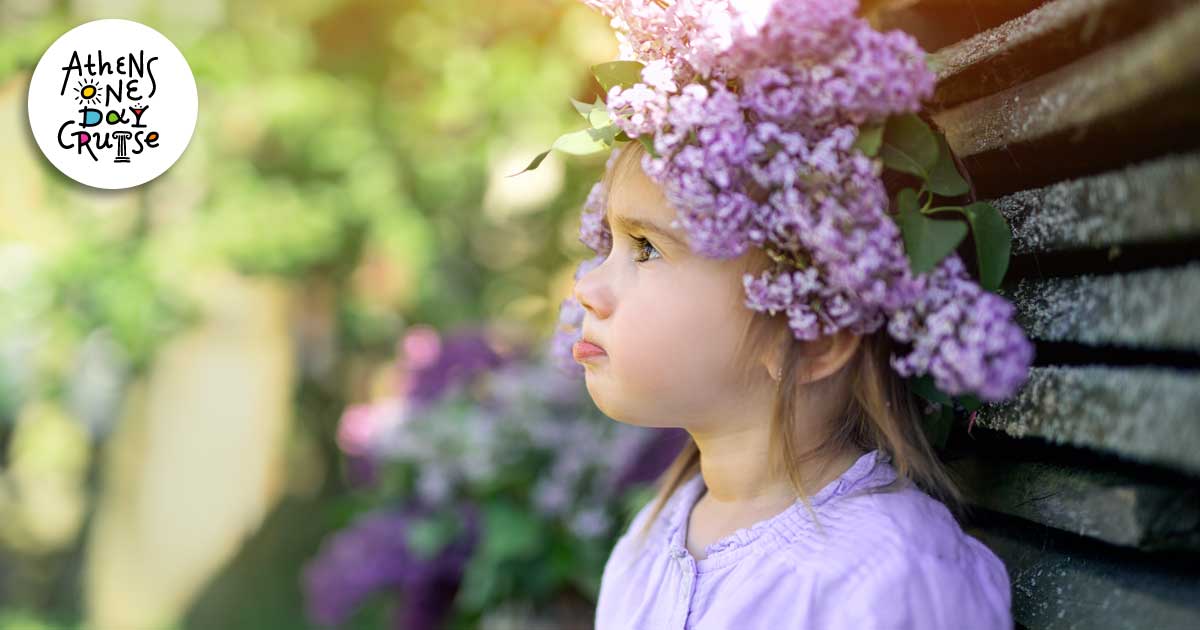 May Day with One Day Cruise
For last-minute vacationers and those who didn't manage to book a three-day getaway somewhere far away for May Day, the One Day Cruise can make up for it in the best possible way. If you are among them, you can book your place for a one-day cruise in Hydra, Poros and Aegina on the One Day Cruise ship to "catch May" on board with many festive surprises on deck!
What to expect from the cruise
You will depart early in the morning by cruise ship so you have plenty of time for all three islands. First stop in Hydra, to take your walks around the port and visit some of the attractions of the island. You can take a bath in Spilia or a little further next to Hydroneta. Both beaches are located on the outer side of the harbor and offer enjoyable long swims. In Hydra you will see the locals weaving the traditional May Day wreath choosing the most impressive flowers of their place. You can also make your wreath this year with flowers from Hydra, giving your home an island air!
The next stop of the One Day Cruise is Poros. The time you will spend on the island is enough for a walk through the picturesque alleys of the country with the mansions and shops that all hide little surprises inside. You still have time to climb the Clock Tower, shop for delicious macaroons, get your flowers and wreaths, and take a dip on the calm beach by the harbor.
The last stop of the one-day cruise is Aegina, which is decorated with flowers every year on May Day. Usually Aegina is full of people on May Day. In fact, it is possible that you will also succeed in some of the relevant festive events that take place on the island. The whole of Aegina is full of colorful flowers and wild flowers to make an original wreath. Otherwise, you have time to take a long walk through the cobbled streets and alleys of the city with its neoclassical buildings by choosing the traditional carriage. Before boarding the cruise ship for the return to Athens, enjoy your coffee just before the sun goes down in one of the cafes on the promenade.
Tags: may day, last minute