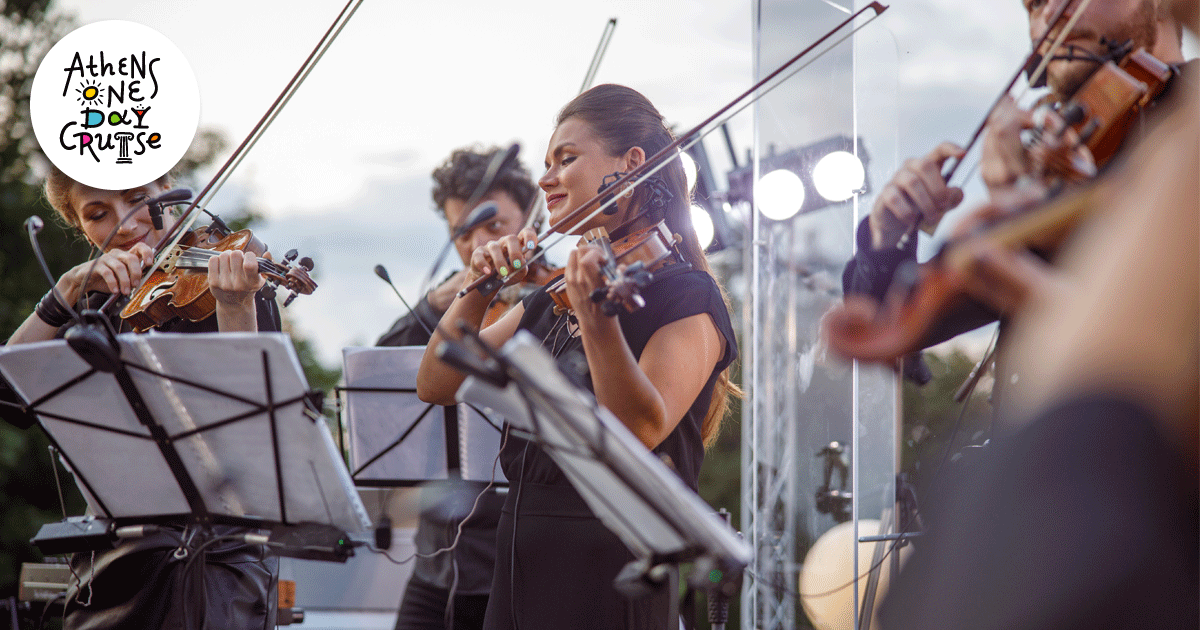 Festival in the Argosaronic islands – Summer 2023
Festival in the Argosaronic Islands – Summer 2023. 
Poros Arts Festival 2023 – Poros
The artistic events that take place every summer in Poros are great. Now the Poros Arts Festival is an institution for the picturesque island of Argosaronicos, since it has been organized since 2014.
The Poros Arts Festival 2023 started in June and lasts until September with numerous events covering every form of art, with the result that the island lives permanently in festive rhythms! The aim of the Poros Arts Festival is to showcase local artists with the help of well-known artists from Greece and abroad, in order to introduce the younger generations to art and culture, highlighting of course the island itself.
The events are held in public spaces (squares, open theater of Syngrou, etc.) and in other interesting places, so that visitors can get to know the well-hidden secrets of the landscape of Poros. So the Municipality of Poros in collaboration with the cultural and educational center of Poros and Troizinia-Methanon, Katheti, and volunteer citizens have prepared for the month of August Latin and Zumba lessons, traditional dances with the Cultural Association of Troizinia "Friends of Tradition" and a presentation Advance booking for the period 2020-2023 at the open theater of Syngrou. The program also includes a classical music event on the magical rock of the Clock Tower, the "Piano Recital for Valeria" and the "Music of the World" concert on Askeli beach, while from September 3rd and for 10 days it will be open to the public the exhibition of mixed visual arts "Transformations" with the participation of visual artists from the fields of painting, ceramics and photography.
Kountouriotia 2023 – Hydra
Kountouriotia is a great celebration that takes place every summer in Hydra in honor of the First President of the Hellenic Republic, Hydra Admiral Pavlos Kountouriotis.
For 2023, the events of the Cultural Association of Moudros "Pavlos Kountouriotis" start on June 21, continue actively throughout July and peak around the end of August.
The program of the historical association for the excellent holiday month of August therefore continues with the musical event "Full Moon with One Violin and Two Guitars" at the Open Theater of Moudros on the 1st of the month. A day later a 3-day chess tournament starts in the same place. The Honey Festival on August 6 in the port of Moudros, is accompanied by an orchestra and dance performances. Two days later (August 8) the presentation of the book by Varvara Vagiakos-Vlachopoulos entitled "Blooming Moments" takes place. The Sardine Festival on the 12th of the month in the port of Moudros includes the participation of an orchestra. From the 13th to the 20th of August, photography lovers in Hydra have the opportunity to visit the photography exhibition of the Lemnos Photographic Group. Finally, on the 20th of the month, a Pie Festival takes place at the Amphitheater of the Lyceum of Mundros, followed by a rebetiko evening.
Tags: hydra festival, poros festival, summer 2023