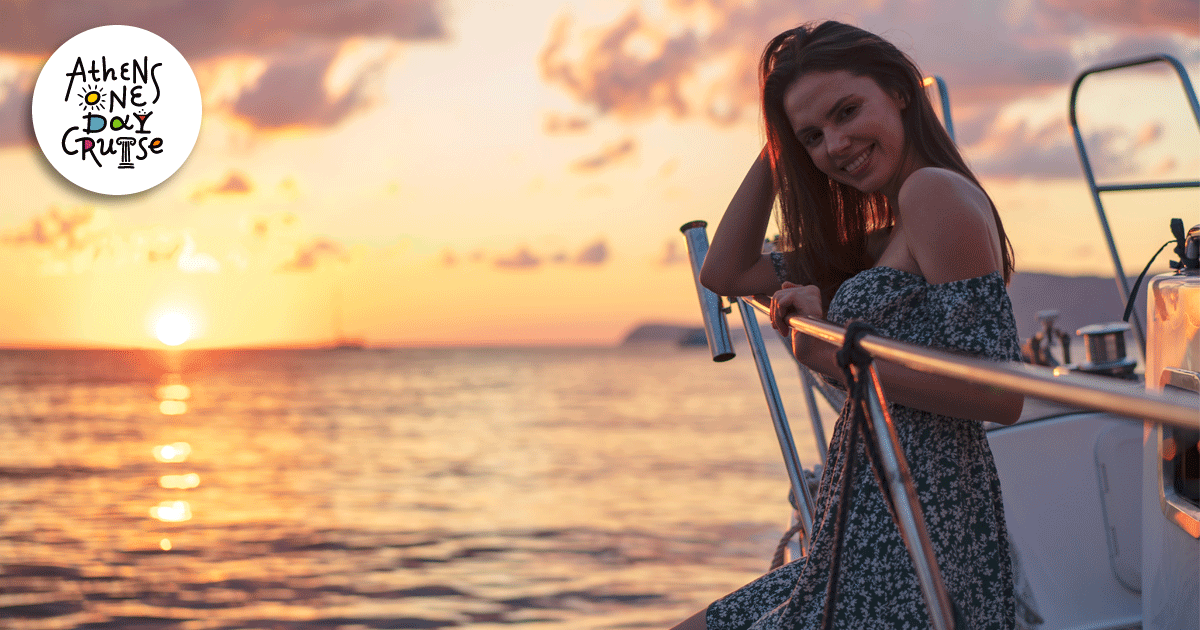 SUNSET ON THE DECK OF ONE DAY CRUISE
For many, sunset is the best time of the day. A calm and enjoyable journey, like the one-day cruise by One Day Cruise, offers the opportunity for those who choose it to enjoy the most relaxing time at sea while the sun sets. The beautiful colors of the sunset seem to change dimension and appearance on the ship and undoubtedly remain unforgettable for every traveler.
What you can do during the sunset on the deck of One Day Cruise
The spacious deck of the One Day Cruise cruise ship has covered sections and others more open, allowing you to sit on the outdoor deck regardless of the weather.
Having started your day early and after visiting three islands - Hydra, Poros, Aegina - it's time to relax with a cocktail in hand, enjoying the beautiful view of the Argosaronic Sea. If you choose the middle deck at sunset during your return to Athens, you'll also have the opportunity to use the ship's Wi-Fi.
The time of sunset is also perfect for capturing the most atmospheric photos. Photograph the setting sun, the sea, yourself, or your company, and rest assured that your collection of photos from your one-day cruise will be complete in the best way. The uppermost deck is considered more suitable for this purpose as it is sunnier until late in the autumn months and more comfortable. On the same deck, you'll have the opportunity to enjoy the orchestra and dancers of One Day Cruise.
On the deck, converse with your friends or meet your fellow travelers. Talk about your cruise experience or anything else you desire or are concerned about. Late afternoon is the best time for the most meaningful conversations.
Finally, if you want some peace and quiet, you can "retreat" to the uppermost deck to read a few pages from your book. Perhaps there's nothing better than getting lost in the pages of an exciting novel while the last and gentlest rays of the sun lightly bathe your body.
Tags: shipdeck, One Day Cruise, Sunset