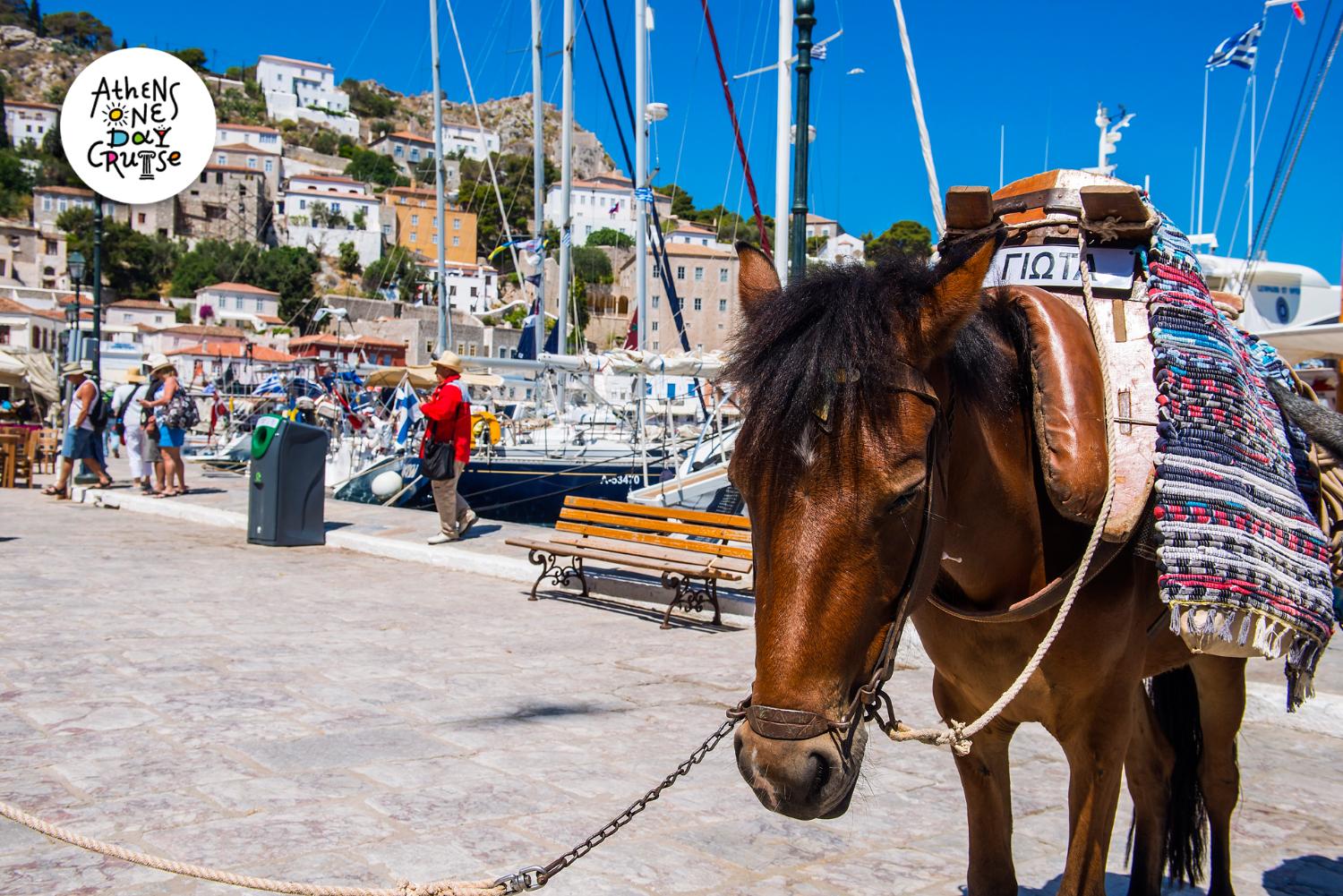 Hydra - A Saronic island full of history and secrets!
Hydra has managed to leave its mark on the world map, as it has remained for years the favorite island of jet-setters, attracting a number of artists . At the same time, the island preserves its glorious past, as it has a long history and is the birthplace of important people.
Hydra can be the joy of trekking lovers and naturalists, since it has several marked paths. Near the harbor, the beaches of Skala and Hydronetta are ideal for morning dives, with the second one being the perfect place to enjoy the sunset.
Below Kastelo there is Mikro Kamini, a pebbled beach with sun loungers suitable for some refreshing swimming time. A fishing retreat, Kamini is full of trawls and picturesque fish taverns, which you will discover with a quick ride. The absence of vehicles makes the trip to Hydra a real pleasure. Take advantage of it and wander through the picturesque alleys of the island.
Apart from great nature spots and gastronomic delights, Hydra has much to offer for those who are keen in history. The two Museums, Ecclesiastical and Byzantine, and the historic homes of Paul and Lazarus Kountourioti invite you to take a dip in the glorious past. There are also the historical monasteries of the island, such as the Monastery of Prophet Elias and the church of Ypapanti, which is worth a visit.
Trivia - Small Secrets that make Hydra a different Greek island
Hydra belongs to Saronic islands, an island cluster in Argosaronic Gulf, the closest islands to Athens. The close proximity to Greece's capital with the diversity in historical, traditional and cultural aspects make Hydra a top-notch destination for tourists.
The Holy Temple of Saint Demetrius, which stands out for its own color, was built in 1815 and is a basilica style.
Hydra is a vehicle-free island, meaning that the only means of transport uponaariving on the island are either on foot or by a donkey!
Hydra used to have a significant fleet during the 1700s which comprised of about 130 ships, and it was a thriving place known for commerce and its striking European flare. For this reason, it was popular referred to as "Little England."
The great cinematic success "The child and the dolphin", starring Sophia Loren, was filmed in Hydra in 1957.