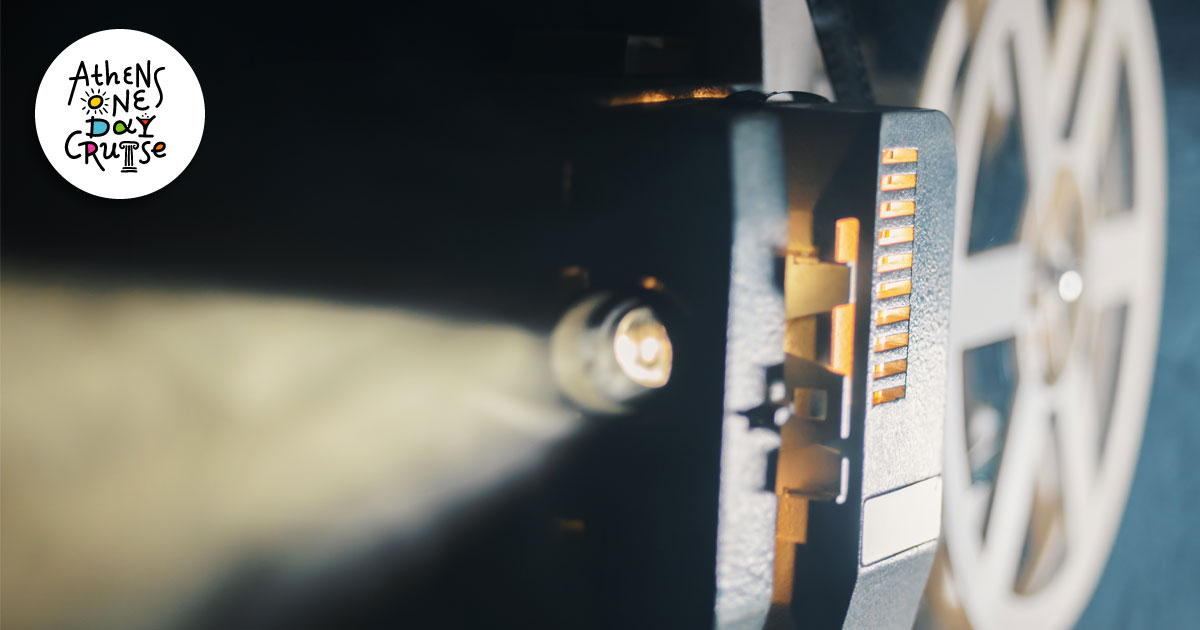 Like old Greek cinema ... in the Argosaronic - Part A
Many flagship films of the golden age of Greek cinema were filmed in the islands of the Argosaronic Gulft and are being screened to this day. Let's remember and get nostalgic! Like old Greek cinema ... in the Argosaronic!

Aegina in "Holidays in Aegina", by Andreas Abrinas

A romantic comedy that describes the "adventures" of a ladies man and his daughter while on vacation in Aegina. Starring Lambros Constantaras, Aliki Vougiouklaki and Andreas Barkoulis.
Filming began in late August 1957. As the holiday for most was coming to an end, so the island would be relatively quiet. But it turned out eventually that vacationers would be helpful. The island became so empty that they were forced to employ locals as walk-ons to give it the cosmopolitan atmosphere that the script wanted. So the whole island was mobilized to make shooting easier. The former mayor of Aegina, who was then a child, was among the walk-on actors.
The film is entirely shot in Aegina except for some interiors shooting in Athens.

Poros in "Who is Marlon Brando", by Orestis Laskos
The hilarious comedy starring Thanassis Vengos in his first lead role. A public servant going on a holiday to Poros.
They filmed it in Poros in the spring of 1963 and had a very touristic air. The shoots lasted for a month and took place on the rocky beaches, as well as in the country's main port and at the Golden Dawn Hotel. Which today they call it Golden View. Thanassis Vengos' swimsuit (the one with the stripes) was a family heirloom of an islander. It was destroyed in the shooting. The whole community of Poros at that time went through the film cameras. Mostly because most of the shooting was outdoors.

Poros in "The Alice in Navy" by Alekos Sakellarios
Aliki Vougiouklaki, Dimitris Papamichail and Lambros Constantaras are starring in an emotional comedy.
It is Finos Film's first color film. With an astronomical cost of 2.5 million drachmas at the time. Most of the shootings were in Poros. In the months of August and September 1960.
The film required a lot of walk-on actors, but only 16 were eventually used. Most of the scenes took place on the destroyer "Eagle". In the movie you can enjoy countless scenes from the beaches of the island and also some of the central parts of the city of Poros.
Tags: Greek cinema, Movies, Greek movies, Argosaronikos, Argosaronic islands, Argosaronic Gulf, Poros, Aegina, Filming