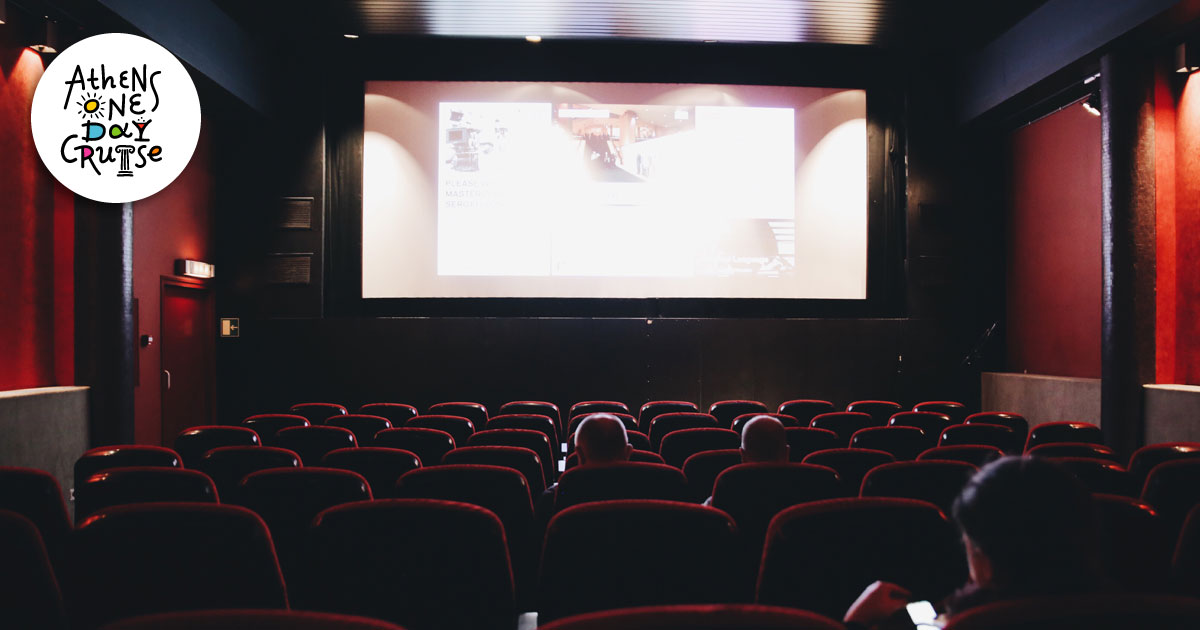 Like old Greek cinema ... in the Argosaronic - Part B
The islands of Argosaronikos have lent their beautiful locations to the backdrop of many of our favorite Greek movies. Let's remember and get nostalgic! Like old Greek cinema ... in the Argosaronic!

Agkistri in the "Hook" by Henry Andrew

Long before tiny Agkistri became a holiday destination, the crew of Hook's film chose to shoot its blue waters. An erotic adventure of 1976. Starring Barbara Bushe and Gooder Stoll.
The shootings were mainly done on a sailing boat with most of the scenes duplicated. So you won't see many scenes on the island. The plot concerns an erotic triangle between a couple and a playboy with an unexpected finale.

Spetses in "Jenny Jenny" by Dinos Dimopoulos

In the most distant and highly cosmopolitan island of Argosaronikos. The film was shot, starring Jenny Karezi and Andreas Barkoulis, while Greek cinema lived in moments of absolute glory. Against the backdrop of the political instability of the era and a year before the coup. In 1966 the actors managed to set up a comic scene through a funny plot with political implications. The purpose of the film,  was to comfort the troubled Greek people by dragging them into a fairy tale set in the backdrop of an absolutely Greek summer.
The pre-election romance exploited almost every corner of Spetses. Dapia, the most important attraction of the island, the port and the mansions. In addition to the fishermen, the Neraida cave, the wealthy shipowners aboard the island, the sailing boats that come and go. Even the trolleys and nightclubs with live music. Probably the best Spetses advertisement to date.

Hydra in "Girl with Blacks" by Michalis Kakogiannis
Filmed in the summer of 1955 with little money and only one camera, starring Ellie Lambetti and Dimitris Horn. Despite the difficult economic and social conditions in Greece and its poor infrastructure after the Civil War, the film stood out at Cannes Film Festival and beyond.
The shooting lasted 8 weeks and was done in Hydra, on a black and white background. It is a dramatic film. The script is about the love affair of a girl from Hydra and a young Athenian going to the island.
Here you will see the paved alleys of the island and the cafes of the time. The sea, the boats and the open sea, as well as the central port. Scenes that are definitely reminiscent of today's scene, as Hydra remains unchanged over time.
Tags: Argosaronic Gulf, Agkistri, Argosaronic islands, Argosaronikos, Spetses, Hydra