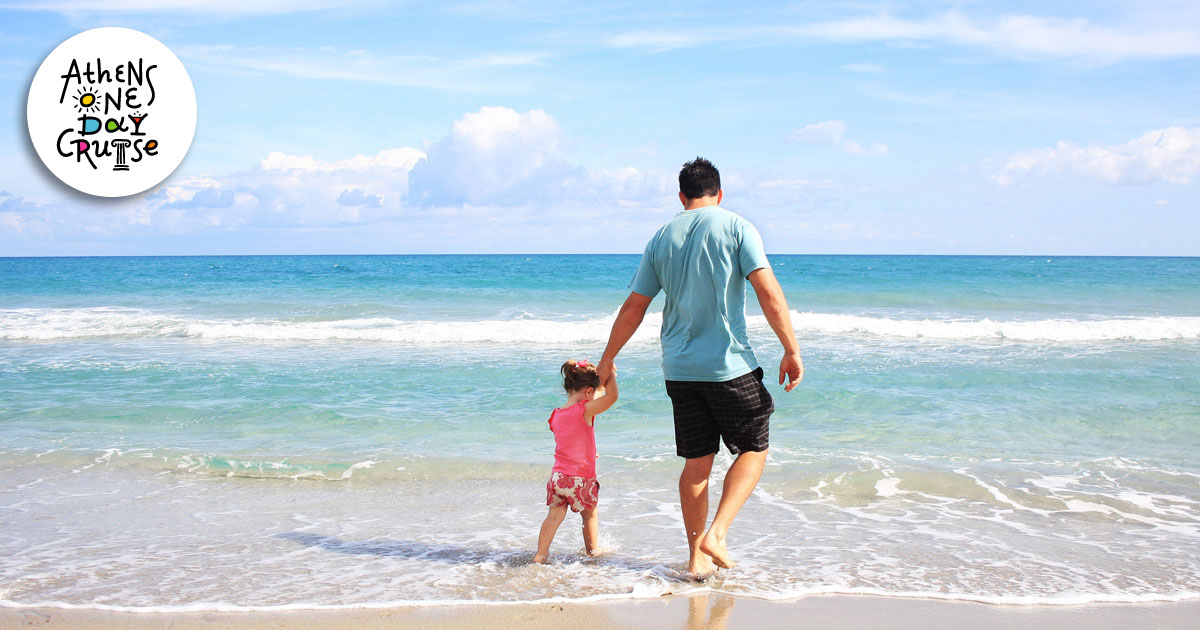 Let's go for a swim... near Athens
Fortunately, Athens is a short distance from several places where you can go for a swim as if you were on vacation. Try the following ideas; get ready and go for a swim near Athens!
Aegina
Taking the first morning ferry from the port of Piraeus, it will only take you an hour and a half, or even faster if you take the flying dolphin, to the nearest island of the Saronic Gulf. In fact, many people choose it for their holidays.
Aegina is not small at all and has many wonderful beaches to enjoy your swim. You can reach three of them on foot. Initially, you can stay for a swim near the port. The beach there is called Panagitsa and is fully organized with umbrellas and sunbeds. Alternatively you can go to Aura on the left of the port. The most famous is the beach of Agia Marina, the largest sandy beach on the island. It is located on the east side and if you do not have your own means of transport you can be there by bus in 25 minutes. It is organized and you can find everything you want to spend a pleasant day.
You can return to Athens late with the last ferry.
Kineta
It is part of the municipality of Megara and although many consider it far away, in fact it is very close to Athens since the municipality belongs to the region of western Attica. Kineta is just 55 km from the city center. This is a seaside area, especially popular with holidaymakers.
Its beach is one of the largest in the northern Saronic Gulf and has easy access via the Athens-Corinth National Road. Kineta beach has literally everything: clear sea, white pebbles, sunbeds, umbrellas, beach bar and taverns to enjoy your food before your return to the city.
Karystos
It is one of the most famous coastal settlements in southern Evia and one of the ports of the island. It is bathed by the Aegean Sea, which gives it an additional advantage as the side of Evia overlooking the Aegean is famous for its beaches with crystal clear waters.
Karystos is an ideal choice for a day trip from Athens as long as you start early. The environment and the sea will definitely compensate you. It is 2-2.5 hours from Athens and 120 km from Chalkida. You will follow the route to Rafina from where you will take the ferry to Marmari. From there it will take you less than 15 minutes to reach Karystos. Its beaches are many. Some are located in the city but if you want something quieter, at a distance of a few kilometers you can swim in Paximada, Kavos or Bouros to the east.