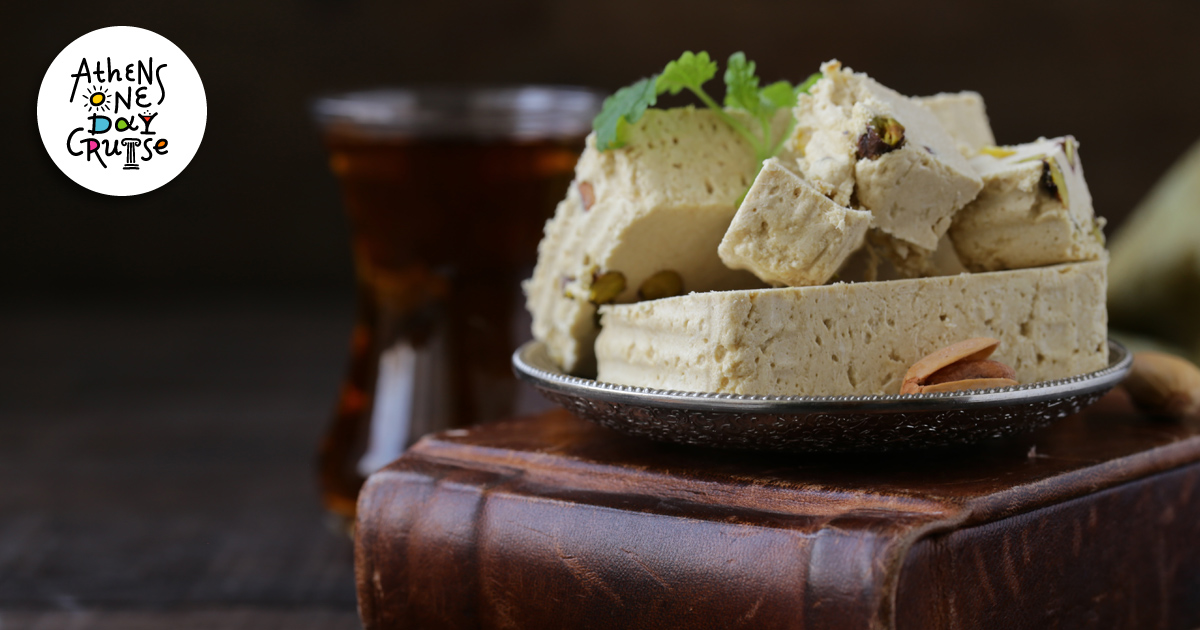 The delicacies of Aegina
Regarding the cuisine of the Saronic Gulf, but also more specifically the delicacies of Aegina, the tradition and the options are really many.
Each place has its traditional recipes that consist of delicious dishes and original sweets with a special taste that is not often found.
In sweets
The special recipes of the island are based mainly on the pistachio of Aegina. This delicious fruit is found in pasteli with sesame and honey, in nougat, in cake with peanuts and semolina, in the vast majority of desserts, in traditional kourabiedes and baklava. However, it is also found in newer recipes. As in those of cookies and brownies, but also in the form of a spread that is considered very nutritious.
The best of all, however, are the sarikia of Aegina. This is a traditional dessert with butter and syrup, which is very easy to prepare.
In savory
Peanut is now included in savory dishes.
Modern cuisine wants it in pesto sauces, in the form of pate and in various meat dishes such as goat, lamb, and even turkey, in order to "lend" in their sauce its special taste. Fish fillet with peanut pesto is also considered excellent.
If you are in Aegina, do not forget to try some traditional dishes, such as katsoula. It is a fish that is found in the Aegean seas and elsewhere and depending on the location has different names. It has a bright pink color and is very characteristic. In Aegina they prefer to cook it fried. Fish in general, have their place of honor in the Aegean cuisine. Cuttlefish krasates, octopus juvette, frying soup and eggplant pie are among the most "strong" dishes that you should not miss to try.
The inspiration of new recipes from the Aeginian chefs is really inexhaustible. That is why, in addition to the traditional cuisine, many new flavors are constantly gaining ground, which are originally mixed with each other, maintaining their traditional air.
Tags: Saronikos Cuisine, Pistachio