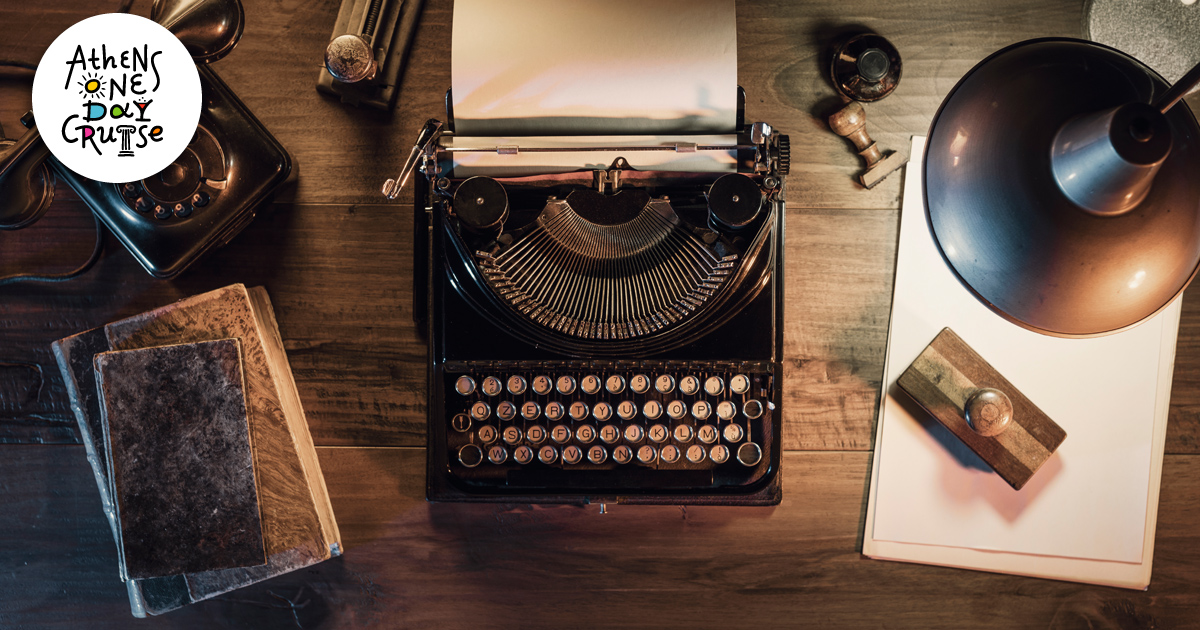 Nikos Kazantzakis in Aegina
It is impressive to think how many big names have passed through such a small island as Aegina. One of them is the poet, journalist, politician but mainly writer Nikos Kazantzakis. He was one of the most important Greek writers of the 20th century and the most translated worldwide.
Having traveled all over the world, Nikos Kazantzakis returns from Europe to Greece in April 1933, determined to settle permanently in Aegina. On the island of Argosaronikos he wrote many of his most important works. The writing of a French-Greek dictionary, the translation of Dante's Divine Comedy, his songs for Tertsines. Everything was born there. In Aegina, Kazantzakis translated Shakespeare, Goethe, Dante, Cocteau and Pirandello. He wrote his impressions from his travels, plays and novels in French. He was generally very prolific.
His daily life

The daily life of Nikos Kazantzakis was exclusively study and writing. He woke up very early in the morning and worked until noon when he took a break until sunset when he went out for his daily walk. Kazantzakis loved the Aegean countryside. He preferred the countryside where he could take long walks, the deserted beaches. He liked to go uphill, as the uphill symbolized for him "the constant struggle to fulfill the debt". Nikos Kazantzakis wanted his house to be high, as well as his office.
The house of Nikos Kazantzakis

In the summer of 1935, specifically in July, he bought a field in the Livadi area, just outside the town of Aegina, together with the painter Takis Kalmouchos. A year later, in May 1936, the construction of "Koukouli" began, the house that housed him and his wife Eleni. The two of them decide to settle in the house, while it is still unfinished, and help the builders in its completion by doing the supervision at the same time. They stayed in this house until 1946 where they spent happy moments with friends who often hosted them, including their best man Angelos Sikelianos. In general, Kazantzakis rarely left his home in Aegina. Except to travel to work in countries such as China, Japan, England and Spain.
Tags: Aegina, Nikos Kazantzakis