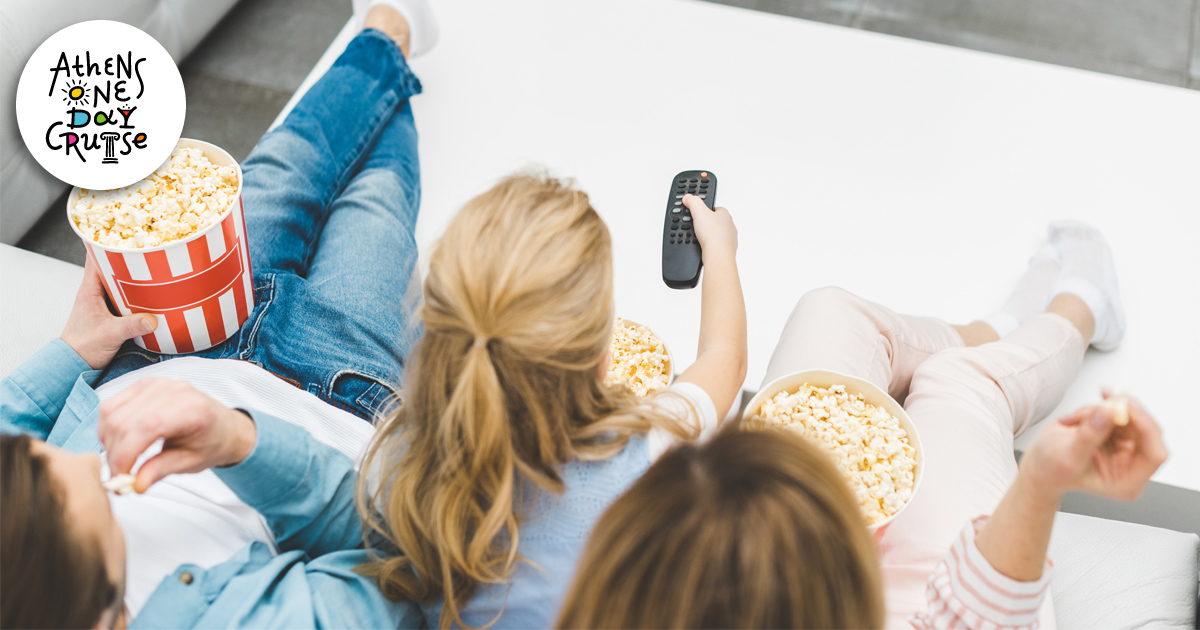 Favorite Greek series in the Greek islands
You may have zapped on the TV to get a movie or series and get stuck because of the graphic locations chosen for its outdoor shooting, which you may never have visited. Greece stands out for its rich natural beauty, so the shooting of successful series with a large television audience stood out on Greek television. Let's do a little review on favorite Greek series in the Greek islands.
"Two strangers" - Spetses

One of the most successful Greek TV series that accompanied us for two whole TV seasons is "Two Strangers". This is a romantic comedy starring Nikos Sergiopoulos and Evelina Papoulias. Characteristic are the shootings that took place in Spetses. According to the script, Konstantinos and Marina go on a secret trip to Spetses, while they are supposed to be somewhere else. We see scenes from the beach and the port of the island when they discover them and are forced to escape.
"Singles" - Naxos

Another comedy series of Greek television that was successful is Singles. Although the cast changed several times, viewers' interest remained undiminished. We have to remember the shooting of some episodes of the second cycle in Naxos. There the heroes continued for several episodes their adventures during their summer vacation on the Cycladic island.
"Para Pente" - Mykonos

"Para Pente" by George Kapoutzidis is another comedy TV series on Greek television that has remained in the memory of even its least fanatical viewers. The screenwriter of the series has a very special relationship with Aegina. He visited her for the first time in 2004 on a one-day trip and was about to make love. The popular island of Argosaronikos once became his new homeland. George Kapoutzidis was enchanted by the beauty of the island and found his refuge there. In fact, when he was writing "Para Pente" he stayed for a while where he was inspired by the episodes of the 2nd cycle in his apartment in Aegina. Specifically, the 2nd and 3rd seasons that took place in Mykonos in 2006 and concerned the disappearance of Zoumboulia, were filmed there.
Since then, George Kapoutzidis often visits Aegina and has a private house there. He spent the quarantine period on the island, discovering a new point every day. Aegina for Giorgos Kapoutzidis is the place where he is discharged from the stress of Athens, charges his batteries and discovers new extensions of himself, new talents and draws inspiration for his work.
Tags: Aegina, Spetses, Greek movies, greek islands, greek series, naxos, mykonos