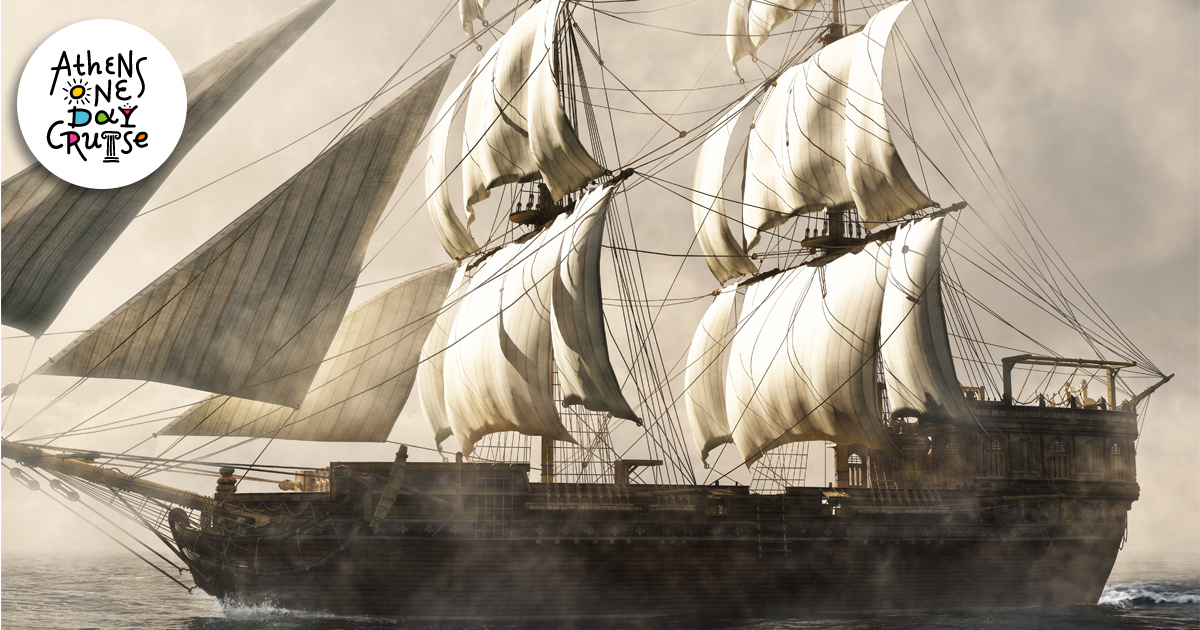 Paleochora or Paliachora of Aegina - A medieval city
Paleochora or Paliachora is also known as "Mystras of Aegina" as its castle is built in the same style as that of Mystras. It was built by the locals around the 9th century AD. in order to protect them from the naval raids of the Saracen pirates.
It was the capital of the island until 1826 and its location is unique. From there you can have a view of the entire Saronic Gulf. The settlement is a real fortress and is located behind and above the hill of Agios Nektarios.
It is seven kilometers from the port of Aegina to the center of the island, while it stands out for its rich history, its 365 churches and the ruins of old houses.
Today, about 35 of them survive with remarkable frescoes in a very mediocre condition. Specifically, Agios Georgios the Catholicos, the Diocese, the cell of Agios Dionysios, the katholikon of the monastery of Agia Kyriaki and Zoodochou Pigi, Agios Stefanos and the Holy Cross.
As for the houses, they were small, square and built on the southwest side of the hill. They projected from the top to the foothills. In a strange way, the settlement was invisible thanks to the technique and materials used to build the houses. Anyone visiting Paleochora discovers many paths, wells, cisterns and running water.
The hill was full of life and the inhabitants lived from agriculture and trade until 1537 AD. It was then that the pirate Barbarossa looted Paleochora and demolished everything that existed except the churches. About 120 years later the settlement suffered another destruction by the Venetians and was completely deserted.
Recent history
Paleochora began to be gradually abandoned in the early 19th century. The inhabitants wanted to return to the coastal areas of the island, in order to rebuild the city of Aegina after the pirate raids. They had been forced to flee to Paleochora when the island had begun to develop into a large center, with the result that from time to time it became a target of conquerors. Aegina suffered continuous pirate raids for three centuries. As a result, it was turned into a pirate shelter. As for the castle of Paleochora, it was built with the money of the Venetians when Aegina came under their rule.
After the two periods of Ottoman rule and after the locals back and forth between Paleochora and the port, the Aeginians began to leave Paleochora in 1800 to settle around the port.
Tags: Palaiochora, Paliachora, Aegina, Pirates, Barbarossa