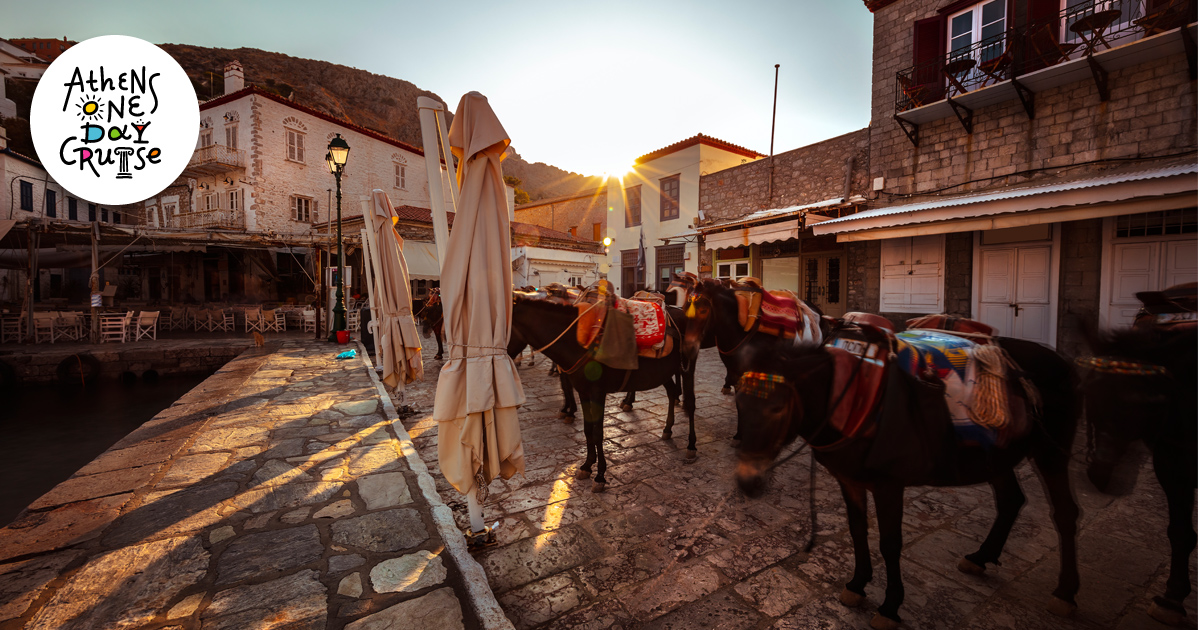 Basic information about the islands of the Saronic Gulf (Part A)
Definitely when you visit a place for the first time you want to see as many attractions as you can. Here you will find all the basic information about the islands of the Saronic Gulf, Hydra, Poros and Spetses.
Hydra
Just one hour and forty minutes from Piraeus by catamaran, with an area of ​​about 50 thousand square kilometers and two thousand permanent residents, Hydra is a real pleasure for anyone who visits it at any time of year.
Do not miss a ride with the donkey, a walk on the waterfront and the alley that ends in Mandraki, a visit to Kanonia and a photo shoot at the Windmill, the sunset from the castle of Kavos and a quick dip in Spilia and Hydroneta, if and allows. Otherwise, the Tombazi Mansion and the Historical Archive-Museum of Hydra stand out from the mansions.
Poros
In ancient times Poros was called Kalavria and is located opposite Galatas of Trizinia. You can get from there in 15 minutes or an hour by dolphin from Piraeus. Today, in its approximately 23 square kilometers live four thousand permanent residents.
As visitors do not neglect Bourtzi, the island at the eastern entrance of the port. The small castle that is located on it is a protected monument. The port of Love, the Russian Naval Station to the west of the port, the sunset from the Clock Tower and the neoclassical buildings that have been officially preserved since 1993 are all you have to see in Poros, along with the magnificent Galatas Lemon Forest.
Spetses
The island of Spetses has an area of ​​22.2 square kilometers and has about as many inhabitants as Poros. Spetses is for many the "island of the weekend", as it is about two hours away from Piraeus.
If you are there in October, the Spetses Mini Marathon is the event of the month, as is the Spetsathlon in April. On the second weekend of September, Armata is celebrated, when the naval battle of Spetses is represented.
Do not forget to take a dip in the beach of Agia Marina, ride in the traditional carriage and walk in the alleys of the port with the neoclassical ones with their beautiful courtyards, balconies and fragrant flowers. The Mansion of Bouboulina functions as a museum, while the port of Dapia, the old cannon with heavy cannons, is the center of the island that pulsates with life whenever you visit Spetses.