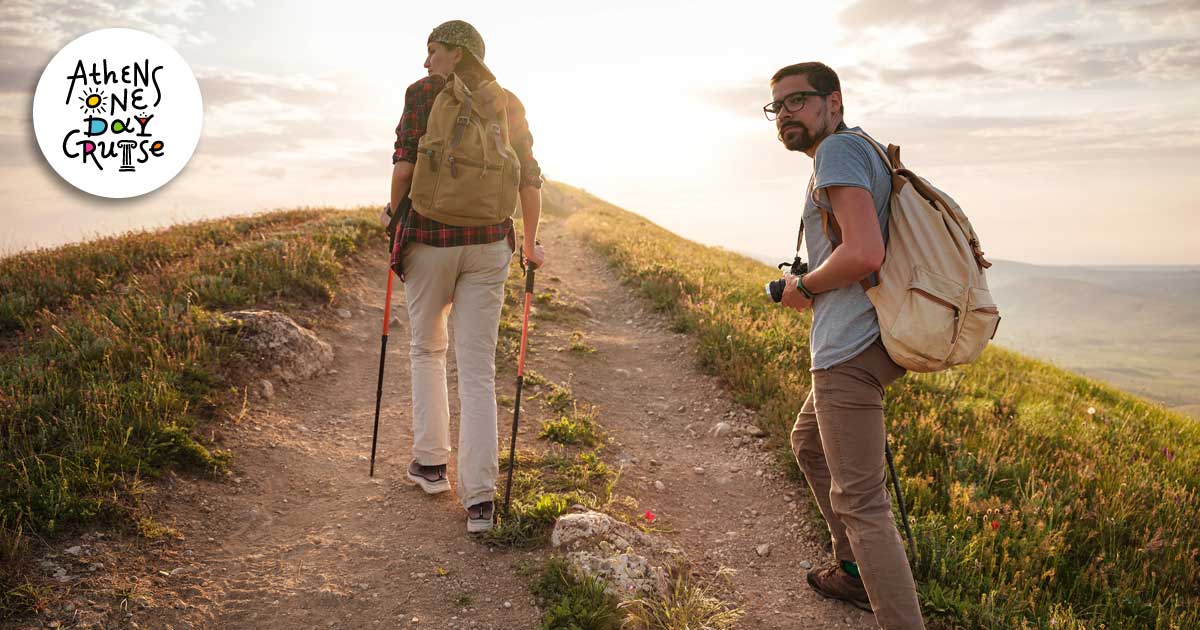 Hiking in Hydra
On an island where cars are prohibited, hiking has its place of honor and can certainly compensate the visitor by offering unique routes. We are talking of course about Hydra! Hiking in Hydra is the best way to discover it. Here you will find the best routes with nature and the endless view to compensate you to the fullest.
From Kamini to Vlychos

Leave the city of Hydra and follow the coastal road west to Kamini. It is a fishing village where sailors have long gathered to repair or store their boats. From Kamini continue along the coast to Vlychos. If you want to visit an attraction, choose the church of John the Baptist.
Vlychos to Palamida and Episkopi

You can continue the above route. Leaving Vlychos, continue walking until you cross a 17th century bridge to Palamida. It is a picturesque seaside village with a sandy beach. From Palamida head to Episkopi which is said to be the location of a Byzantine village.
City of Hydra to Mount Eros

From the port of Hydra start uphill to the highest point of the island, Mount Eros. It is an opportunity to make a stop at the monastery of Prophet Elias. Once you reach the top, even if you are tired, it is certain that the stunning panoramic view of the island will compensate you.
Kiafa and Agios Athanasios

Walk to Kiafa, one of the oldest cities of Hydra located high above the port of the island. After exploring it, head to the seven windmills on the hill of Agios Athanasios, to enjoy the stunning view from there.
Hydra Town to Zourvas Monastery

It has a reputation for being one of the most demanding hikes of two hours and 45 minutes. You can make it easier by taking a sea taxi to reach the steps leading to the monastery. Then return to the city of Hydra, making a detour to some important points that you will encounter on your way. These are the chapel of Prophet Elias and the monasteries of Agios Nikolaos, Agia Matroni and Agia Triada.