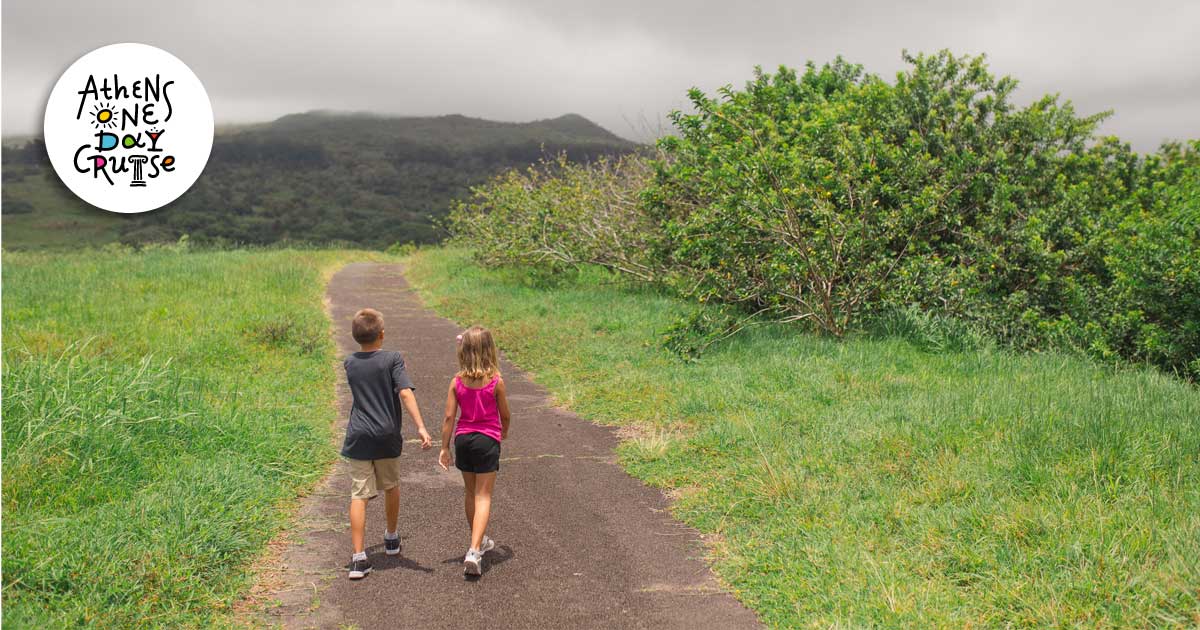 Hiking in Aegina
If at any time you choose to visit Aegina, among the things you can do is plenty of hiking. The favorite island of the Saronic Gulf has diverse terrain and countless trails and places to explore. Here you will find the most important routes that you can follow for hiking in Aegina.
From Anitsaio to Mount Hellanio and as Pacheia Rachi

It is a route of about 4 km of moderate difficulty with stony, rough paths that should not scare you. You will start from the village of Anitsaio and you will head northwest until you reach a road on your left, which you will follow. Continuing your route, you will encounter signs leading up to the ruined temple of the Greek Zeus. It is the oldest temple in Europe and the view from there is spectacular. Then head down the path until you reach the main road. Turn towards the village of Pacheia Rachi. To the south of the village is the valley of Eleonas. It is a lunar landscape with wild vegetation and many, giant olive trees, several of which are over 400 years old.
Aegina to Konto in Paleochora

The trail is about 7 km long and is worth following for the wonderful sights of the route. You will start from the city of Aegina heading towards the settlement of Kontos. You will find many churches on your way, including St. Nektarios. Once you reach the settlement of Kontos, turn left and follow the slope, moving north until you reach Paleochora. Paleochora is a medieval village of the 9th century behind and above the hill of Agios Nektarios. The landscape is scattered with the ruins of 38 stone churches that were once 366.
From Pahia Rachi to Aegina

This hike is about 7 km long and is relatively easy. Head northeast from Pacheia Rachi until you reach the main road where you will turn left. Continue walking until you meet the village of Tsikides. As you continue to the city of Aegina, you will pass through a green landscape with many pistachios.
From Pahia Rachi to Marathon

This hike has a length of 2 to 2.5 kilometers depending on the route you choose. Start your hike heading west from Pacheia Rachi to the coast. The road is winding. So you will have the choice either to move north to the Kapotides, a small settlement, or to descend to Marathon, a beautiful seaside destination.