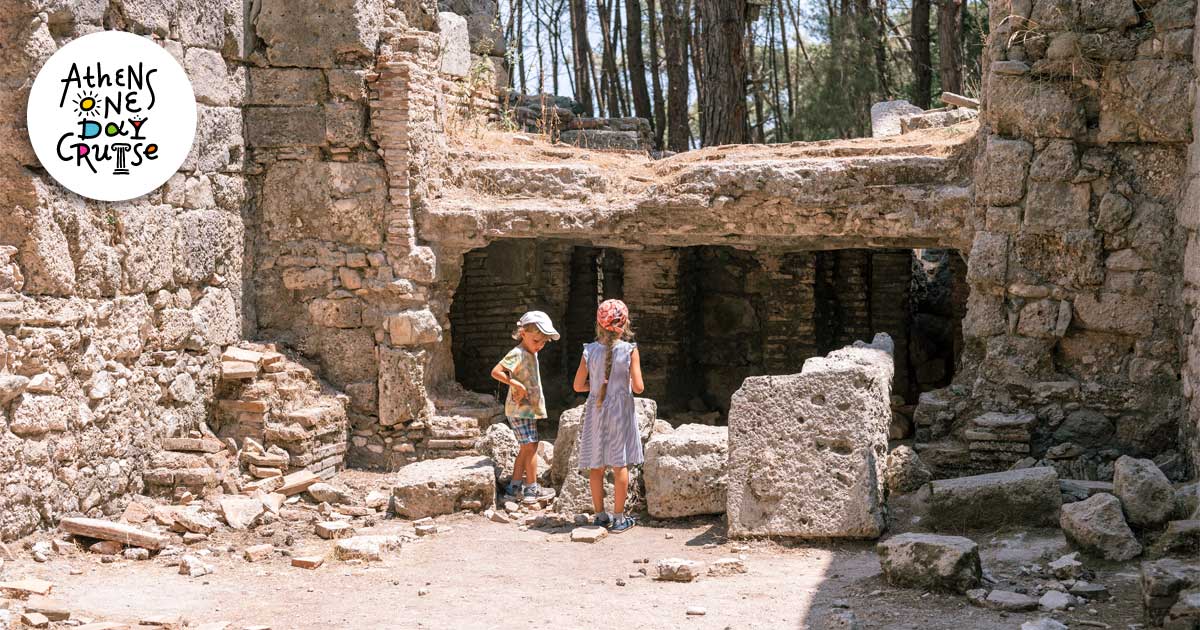 Archaeological museums around Athens (Part B)
All of Greece is full of archeological museums and attractions. Let's explore some of the ones that are outside, but very close to Athens.
Archaeological Museum of Piraeus
It is not considered so outside of Athens, as you can reach the Archaeological Museum of Piraeus simply by taking the train or bus from the center of Athens. It is located between Terpsithea and Pasalimani, so you can combine a visit to the museum with a meal at a restaurant in the area. His collection consists of excavations and finds from the Mycenaean to the Roman era. The first museum was founded in 1935 on the site of the ancient theater of Zea. Today it has expanded. With its renovation, two rooms were inaugurated. One is dedicated to the role of Piraeus in antiquity as a port and commercial center. The other is dedicated to a collection of pottery and objects of ancient life. Also, among the exhibits are excavation findings of the municipalities of Piraeus, Moschato, Kallithea, Glyfada, Voula, Varis and Salamina.
Archaeological Site & Museum of Elefsina

Although the museum is temporarily closed, it is worth knowing about it or visiting the surrounding area. In ancient times, the ancient city of Eleusis was of great strategic and religious importance. During the Mycenaean era and after, the city developed into a fortified settlement. At the same time, the worship of the goddess Demeter, the goddess of agriculture, harvest and fertility, and her daughter, Persephone, began. The sanctuary of the goddess Demeter in Elefsina acquired a pan-Hellenic character. It was developed in one of the five sacred cities of ancient Greece and hosted the Eleusinian Mysteries every year. Walking in the archeological site of Eleusis, take a walk in the ancient sanctuary where the Eleusinian Mysteries were held. The most important monuments of the area are the Holy Courtyard, the Small and Large Propylaea, the Pluto Cave and the Kallichoron Frear. Finally, see the Telesterio, the most important building of the Sanctuary, where the worship ceremonies of the Eleusinian Mysteries took place.
Archaeological Museum of Megara

It opened its gates in 2000 and is housed in a 19th century building. The exhibition covers the ground floor and the first floor with four rooms full of exhibits. On the ground floor you will see marble finds, such as sculptures and reliefs. You will also see a reconstruction plan of the Victory of Megara, a copy of an 1847 engraving. . Finds from the city cemeteries and objects of everyday life are exhibited in the halls of the first floor.
Finally, in the exhibition of the courtyard, you will see inscriptions, statue bases and architectural members from different periods.
Tags: archaeological sites, Archeological Museum, Megara, Elefsina, Piraeus