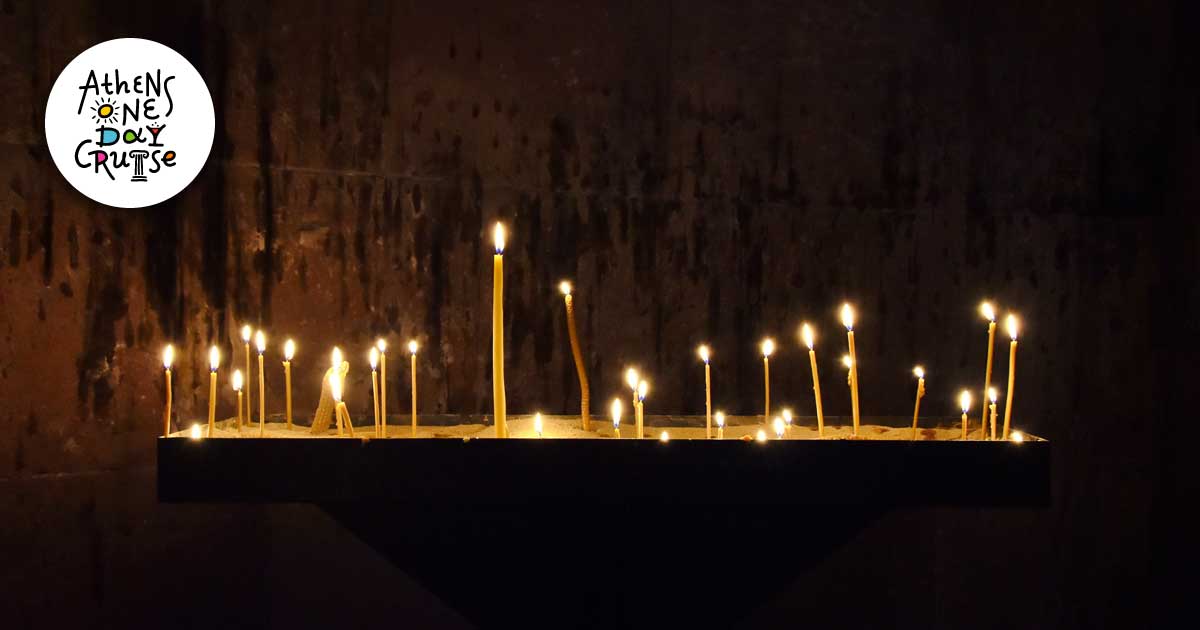 Twin Temple in Aegina. Saint George & Saint Dimitrios
Among the dozen churches of Aegina, the twin church of Saint George and Saint Dimitrios in the archaeological site of Paleochora is of special interest. And although the "Mystras of Aegina" does not lack churches, this twin temple can be in itself a good reason to visit the medieval settlement.
Historical data
The double-aisled (twin) Basilica of aint George and Saint Dimitrios is an original building. In the old days, the twin churches honored two Saints. They were addressed to Christians of different denominations, such as Orthodox and Catholics. The twin churches are located at the top of the hill of Paleochora. We find them at an altitude of 355 meters, inside the castle built by the Venetians in 1654. In addition to the double church, the castle included 60 houses and six reservoirs. The twin churches are also called Saint George and Saint Dimitrios of the Castle. The inhabitants of Palaiochora built inside the castle of this settlement the double temple dedicated to the two military Saints who would protect them from enemy raids. The construction of the double temple is estimated to have taken place during the 16th-17th century.
THE 2 aisles

In the type of twin temples, there is a repetition of the single-bay corridor along the long axis. Thus, two aisles are created for the functional service of the two denominations. The left or north aisle is dedicated to Saint George and the Catholics. While the right or south is dedicated to Saint Dimitrios and is the Orthodox church. Usually one aisle, that of the Catholic denomination, is smaller in dimensions than the Orthodox one. The Catholic part is due to the Western effort to impose Catholicism, while catalyzing the Orthodox doctrine in any way, which intensified during the 16th century.
The interior of the two temples is separated by a wall, while the temple is built of rough stone.
The twin temple today
The last maintenance work was done in 1967, but in November 2021 new doors and windows were put in to protect the two temples from adverse weather conditions and wild animals. However, the double temple, in general, is not in a good condition at all. One reason for this is the difficulty of accessing it because it is at the highest point of the hill and the climb requires great care.
Tags: twin church, twin temple, Aegina, Churches, Religious Tourism