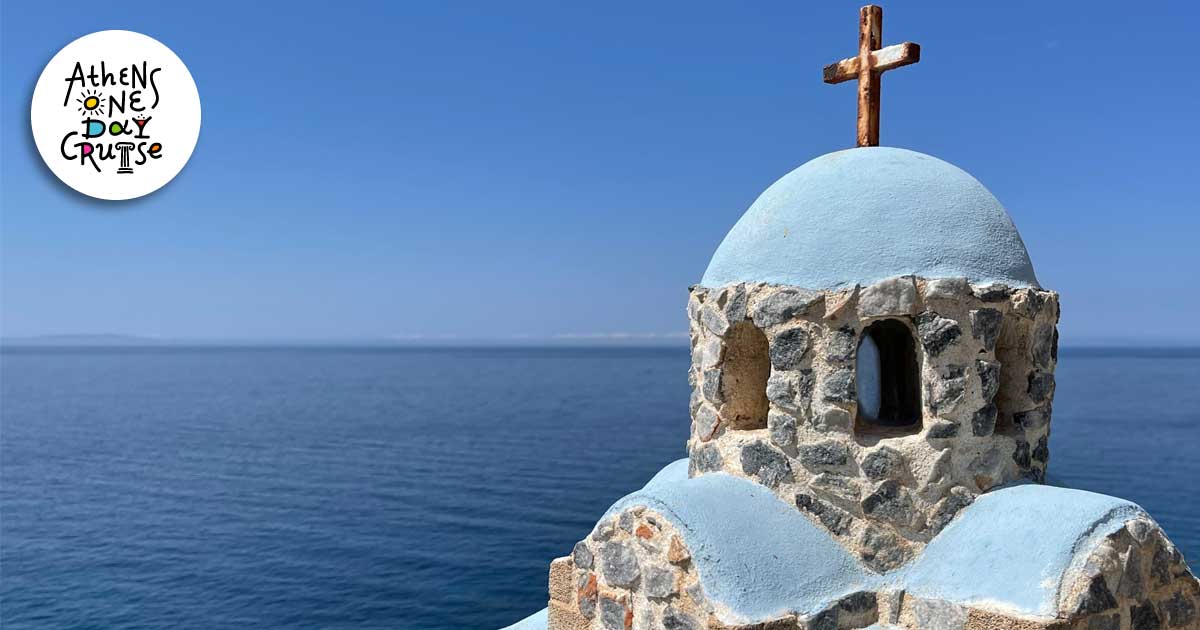 The Monastery of Prophet Elias in Hydra
If you are or are going to spend a few days in Hydra, a great idea that combines exercise, tourism and exploration is a visit to the Monastery of Prophet Elias. Like every small church dedicated to the Prophet in question, the Monastery is located high up, at an altitude of 487 meters. The route leading to it is easy and takes 1-1.5 hours on foot. Alternatively, you can also arrive by donkey.
The route
You start from the Church of the Patron Saint of the island, Agios Konstantinos of Hydra in Kiafa which is the oldest settlement of Hydra. From there you follow the uphill, pine-lined path that leads to the Monastery.
The Monastery was founded in 1813 by Kollyvadas holy fathers. It took the place of a small monastery that was part of the Holy Monastery of Panagia Faneromeni of Hydra. Before you arrive, you will come across a nunnery on your way. If you get tired, you can stop for a break and enjoy the view. Be aware that there are benches scattered along the route. Arriving near the Monastery of Prophet Ilias, you will come across an intersection. If you turn right, you will be taken to the women's Monastery of Agia Eupraxia. The church of the Monastery was built in 1821. From there you can buy elaborate handicrafts that you will see around the church. Being at the intersection and continuing straight though, the path becomes cobblestone with steps leading to the gate of the Prophet Elias Monastery.
A mosaic depicting the Prophet adorns the gate and never goes unnoticed. In the courtyard of the Monastery there is a cistern with drinking water. There is also a rich library organized in 1870.
The Monastery of Prophet Ilias
The style of the monastery's catholicon is a simple basilica with a dome and is surrounded by cells or auxiliary buildings. It was inaugurated on the day of the Assumption of the Virgin Mary in 1815. You will be able to see some portable icons, such as Pantokrator on the dome of the temple, Platytera and a wooden iconostasis. During the Revolution of 1821, the Monastery functioned as a prison. Theodoros Kolokotronis was imprisoned there for four months in 1825 after his conflict with Georgios Kountouriotis, as well as other chieftains.
Extra tip
A short distance from the Prophet Elias Monastery is Mount Eros, the highest peak of the island, 598 meters high. The route from the Prophet Elias Monastery to the top is difficult and takes about 15 minutes to reach, but it is worth doing. This is because from this point you can enjoy a panoramic view that connects the island with the Argosaronic Gulf and the Myrtle Sea.
Tags: Hydra, Prophet Ilias, Monasteries, Religious Tourism