Destinations close to Athens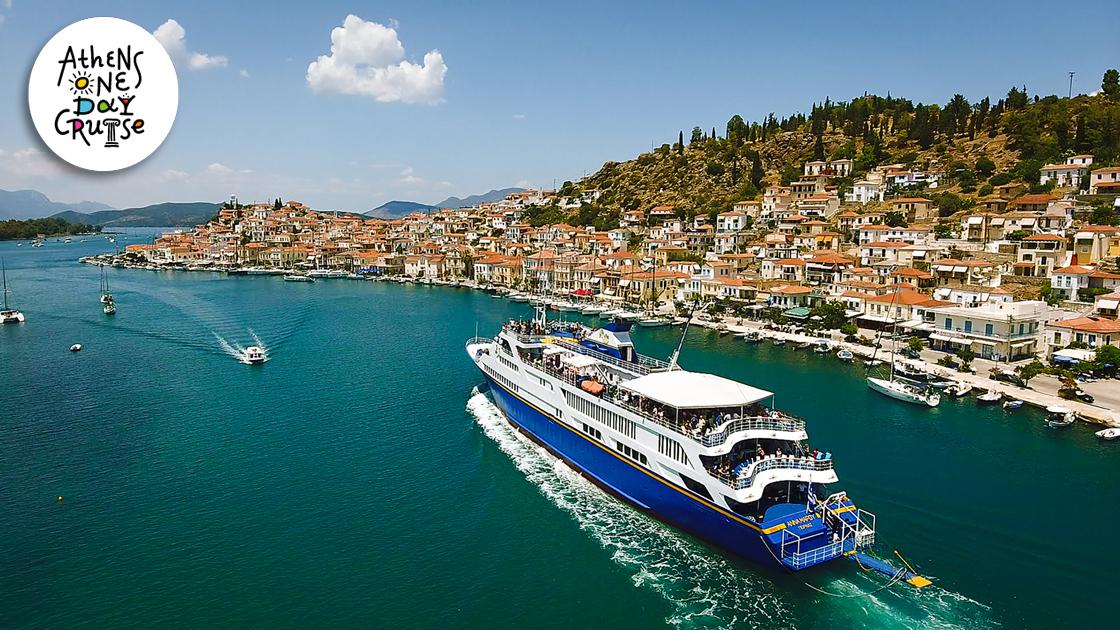 Athens can be ideal base for one-day excursions that bring you closer to nature, monuments of particular interest and historical destinations. It is easy for residents of Athens to choose one of the following nearby destinations. There are very nice nearby destinations that someone can choose to travel close to Athens.
Saronic Gulf Islands
One day is enough to experience the endless magic blue and meet Poros, Hydra and Aegina. Choosing a one-day cruise so close to Athens, you have the opportunity to visit all of these three islands walk through the narrow streets, swim in crystal clear waters, taste local delicacies and experience their long history.
Parnassus - Arachova - Delphi
Delphi, designated as a UNESCO World Heritage monument, attracts tourists from all over the world throughout the year. Their monuments are countless. The most important of them -in archaeological interest way - are the Temple of Apollo, the Delphi Archaeological Museum, the Delphi Ancient Theater, the Athenaeum Treasury, the Iera Odos, the Kastalia Pigi, the Tholos of Athena Pronaia. 
Delphi is an autonomous destination for hikers, as they are known for the ancient pilgrim path, beginning from Kirra to Delphi, which is part of the E4 European path.
Here, you can combine your excursion with a walk in Arachova where you will have the opportunity to buy local products. In the winter months, snowy Parnassus is suitable for skiing and snowboarding.
Nafplion
Nafplio is yet another favorite destination from Athens, from both Greeks and foreign travelers. It is ideal for one-day getaways. You will enjoy coffee, ice cream and snacks in Syntagma Square - the Old Town Center. There you can find many beautiful shops, while you have many options for exploring, walking and cycling: Acronauplia, Bourtzi, Palamidi and Aviania.
Nemea
Historical Nemea has no archaeological findings but a very valuable vineyard. So if you want to combine history lessons and wine tourism, you can only take the road for Nemea, which was named after the homonymous Nymphi, the daughter of Asopos river.
Lake Doxa
Lake Doxa is an artificial lake at an altitude of 900 meters, located in Ancient Feneos of Corinth, a nearby destination from Athens. It is a nearby "paradise" to reunite with nature. In the center of the lake there is the chapel of Agios Fanourios, which is celebrated on 27th August, and the day of the celebration of the Lights, where the water of the lake is sanctified.
Get to know new and historic destinations very close to Athens
Tags: Delphi, Lake Doxa, Nemea, Nafplion, Arachova, Parnassus, Poros, Aegina, Hydra