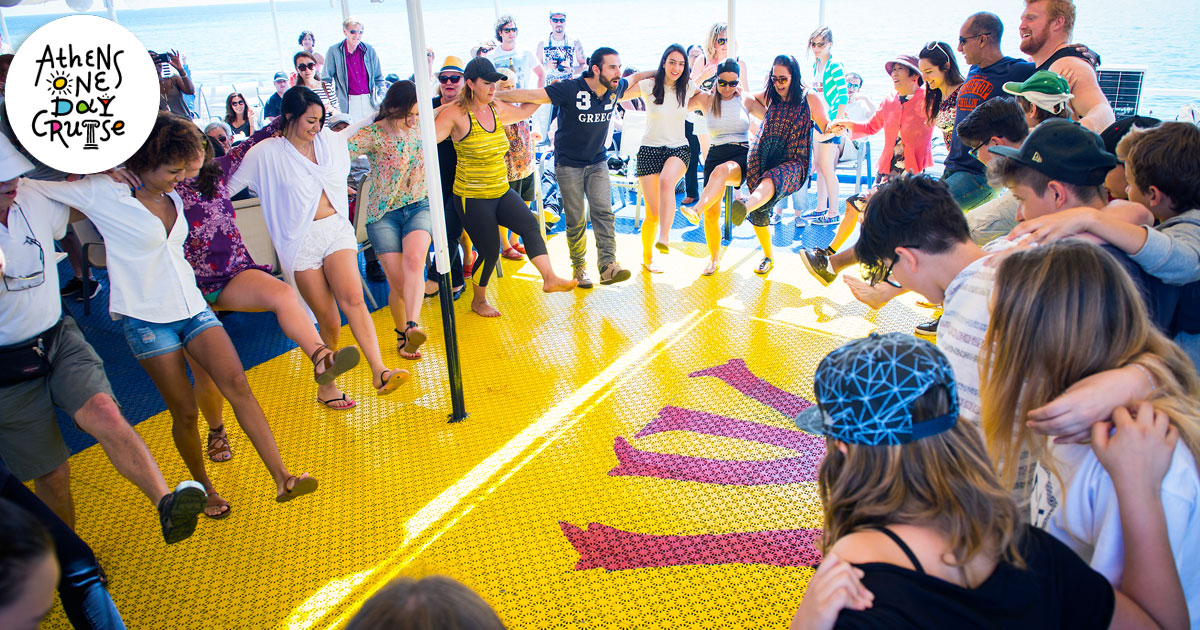 Zorba's Dance: Challengingly fast and unchanged in time
Meet Zorba
Foreigners adore it as if it were their own dance. Zorba's Dance, our unique sirtaki, is one of our countless artistic legacies. Mikis Theodorakis wrote this orchestral song and it was included in the album "Zorba the Greek", which was also the soundtrack of the movie "Alexis Zorbas".
The film was released in 1965, directed by Michalis Kakogiannis directed it, starring Anthony Quinn. It was based on Nikos Kazantzakis's book "Zorbas" and won three Oscars. With the release of the film, the song became known worldwide, and various musicians from all countries and all kinds of music made cover versions of it by giving it a place on many music charts worldwide. The dance is also known as "Zorba the Greek Dance Syrtaki".
The story of the dance
The peculiarity of the dance that starts slowly and accelerates as the track progresses is what sets it apart. Syrtaki is a mix of elements from traditional Greek dances, such as hasapiko and hasaposerviko. The rhythm it acquires while the track continues only few manage to follow. The choreography belongs to George Provias.
Its name is not accidental, as the word "syrtaki" comes from the word "syrtos". It is a designation used for a group of traditional dances where the dancers drag their feet. However, the syrtaki joins the "syrtos" dance with the dance that involves frequent, small, and very quick bounces of the foot at its fastest. And that is what makes it unique.
The dancers form a line or circle and hold the shoulder of their neighbor while they are dancing. It is not easy for everyone to endure to the end of the track. As the pace goes up so much, the steps get faster and faster. So much needed for good physical fitness to be able to cope.
Your chance
If the above seems tempting enough, choosing a One Day Cruises cruise will give you the chance to learn from professional dancers the Zorba's dance step-by-step. Always under the sounds of our orchestra with the authentic bouzouki dominating.
Tags: Luxury cruise, One Day Cruise, Zorbas, Cinema, Kazantzakis, Folklore Dance, Syrtaki