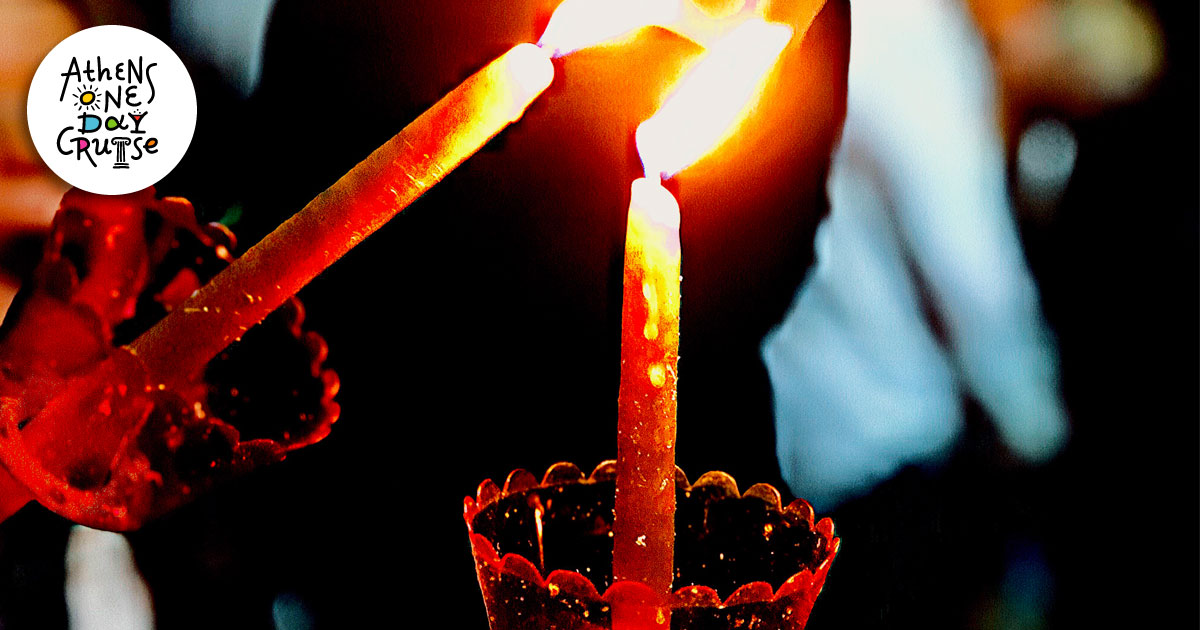 Easter in the Greek islands
Whatever island you find, Easter always has very special colors. Even more Easter in the Greek islands. We have chosen for you some islands that would be worth living in the unique atmosphere of their offerings.
Hydra
On the island with beautiful architecture and unparalleled nobility, Easter revives old customs, which relate to the sea. On Good Friday, the seafront Epitaph is the moment that everyone is looking forward to. Hiking in the sea is one of the most picturesque customs. It takes place in the district of Kaminia in the parish of Agios Ioannis. Which is only 10 minutes from the port. After passing through the streets of the area, it ends up in its port. According to tradition, this is done to bless the waters and make the sailors and sponges happy.
On the night of Holy Saturday, at the time of the Resurrection at the Cathedral of the Assumption, the port of the island gets light! Light from the colors of fireworks and illuminated anchor ships that throw flares and set their sirens on.
Santorini
On Good Friday, the entire island converges on Pyrgos for the "Feast with the Fires". It is a medieval village where the epitaph's periphery takes on a form of deviation. As if it had come from a Gothic fairy tale. The Tower is located in the inland of the island. At the highest point. The road going up to the village and the walls of the Venetian castle are adorned to the right and left with lanterns fluttering in the air. Thus forming a fiery river. The uphill ends at Prophet Elias.
The ideal Resurrection on the island takes place again in the monastery of Prophet Elias. It has no barrels. But from above you can see all the fireworks from all the churches on the island.
Chios
The most devastating tour of the Epitaph may be in Santorini, but the most explosive Resurrection takes place in Vrontados, Chios, with the rocket war. As the bells of the Resurrection ring, rockets are fired from St. Mark's Church to Panagia Erythiani and vice versa. On Good Friday nothing betrays what happens the next night. Lit laterns accompany the adorned Epitaphs, while the Epitaphs of the major churches meet in Chora.
Tags: Hydra, Easter, Epitaph, Santorini, Custom, Greek customs, Chios