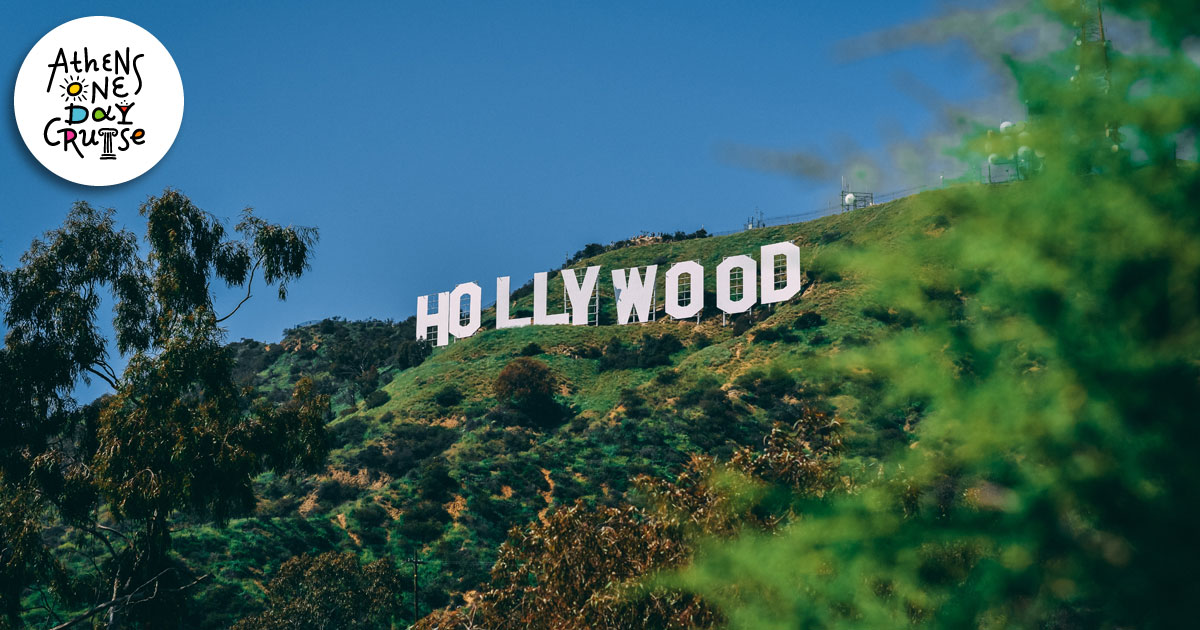 Hollywood loves Greece
The Hollywood film industry has chosen the Greek landscapes and islands as the backdrop for major productions. The examples are innumerable. Hollywood loves Greece and has proven it to this day!
Zorba the Greek
The 1964 film is based on Nikos Kazantzakis's book "Life and State of Alexis Zorbas". It describes the life of a literary hero, starring Anthony Quinn. Michalis Kakogiannis directed it.
The film also became known for its soundtrack, written by Mikis Theodorakis, especially for the world-famous "Syrtaki". It also won three Oscars.
The beautiful Chania of Crete was chosen for the shooting because the hero visits his father's place of origin. The beach of Stavros Akrotiri and its hill constituted the natural setting of the film. Quinn was very friendly with the locals at the shooting breaks for as long as they lasted.
Boy on a Dolfin
It is the first American film to be shot in Greece, screened in 1957 starring Alan Land and Sofia Loren. The romantic drama is based on the homonymous novel.
Apart from Hydra and the Saronic Gulf, shooting took place in Athens and the Acropolis, the Parthenon, Meteora and Epidaurus. Sophia Loren plays the daughter of a Hydra sponge, who discovers at the seabed a statue depicting a child on a dolphin. From there begins a tour of the landscapes mentioned.
Loren captures the Saronic Sea and the coast of Hydra boosted the island's popularity. The film introduced her as an international symbol of sex. In addition many international productions started shooting in Greece.
Never on Sunday
"Never on Sunday" is a romantic comedy of 1960. It is one of the most famous films that established Melina Mercouri. Jill Dassen directed it and Manos Hatzidakis wrote the music. He won an Academy Award for Best Song and Other Film honors.
It was shot entirely in Greece with the port of Piraeus in the foreground. The song "Children of Piraeus" is the song with most adaptations worldwide. It is also the first foreign language (except English language) that won an Oscar.
Melina Mercouri plays a prostitute who falls in love with an American writer on his trip to Greece.
Tags: Zorbas, Cinema, Syrtaki, Movies, Hollywood, Sofia Loren, Melina Mercouri, Anthony Quinn