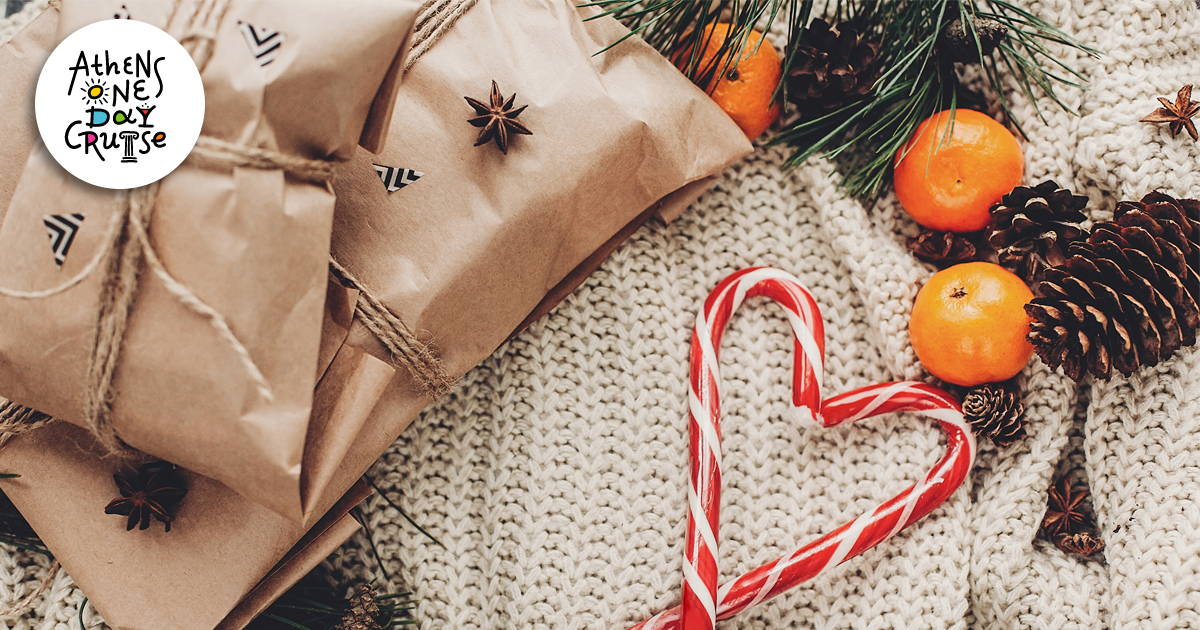 Christmas customs in the Saronic Gulf
During Christmas and New Year, the islands of the Saronic Gulf wear their "Festives" to celebrate the birth of Christ and the coming of the new year. Like every place, Hydra, Poros and Aegina have old and new Christmas customs, which they revive every year.
Hydra

The whole island is magnificently lit. According to tradition, on Christmas Eve the preparations in the houses were feverish. The housewives whitewashed the outside of their houses and kneaded Christmas bread with walnuts and almonds.
in the dialect of Hydra they did not sing the carols but "they sang Christmas". Their tip was oranges and tangerines, while if they were relatives they gave them silver coins along with oranges.
On Christmas Eve the children go down to the beach holding lighted paper boats or small churches with candles.
As the festivities progress, New Year's events begin. The cannonades from the castle of Kavos are a tradition as soon as the time changes. Like the fireworks and the ringing of the bells of all the churches of the island.
At New Year's noon, Santa Claus distributes his presents to the children. The doors of all the houses of Hydra remain open all day to welcome the first uninvited guest. The householder hangs his gift around his neck with a ribbon and then invites him to the New Year's dinner at home.
Poros

Among the Christmas customs of Poros is the slaughter of pork. Then they cook it with celery or bake it on a spit, Christmas bread, buns and macaroons. During the 19th century, scallops were added to the customs.
The decoration of the tree was not the tradition in Poros, but the decoration of all kinds of boats with lanterns. The custom is maintained today and so the beach of the island is decorated with boats.
The Kalikatzaros and their persecution was a big issue in Poros. It was believed that during the festive days, 12 in total, people and animals suffered. That is why even after Agiasmos, the inhabitants sprinkled their houses, people and animals with holy water, while the children sang the goblins impersonally.
Aegina

Aegina was rich in Christmas customs that exorcise evil. We start with the "tying of fate" that was done so that the girls could see in their sleep on New Year's Eve the one they would marry. Another custom was sneezing, ie the money given by parents and grandparents to children to buy toys or nuts to play the game of the same name. Finally, the onion basket was nothing more than hanging an onion on the doorstep on New Year's Eve that would bring prosperity to the home.
Tags: Custom, Greek customs, Culture, Christmas, New Year, Hydra, Poros, Aegina, Traditional Product, Kalikantzaros