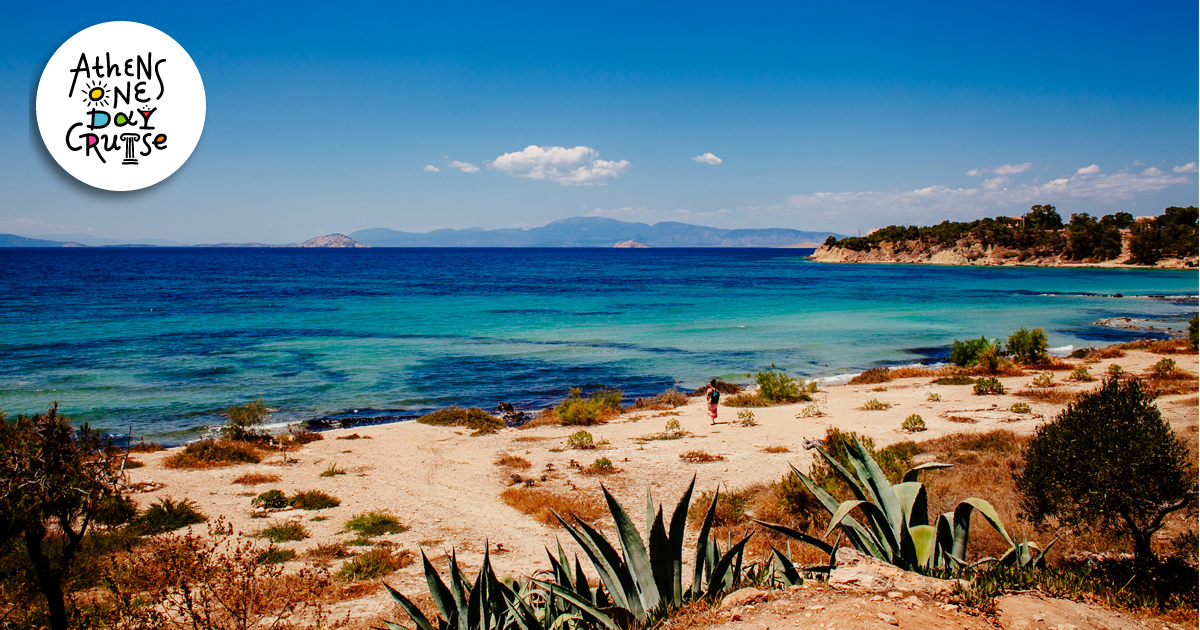 The Gate of Aegina
The Gate of Aegina is the work of the famous sculptor Costas Varotsos. The purpose of its creation was the decoration of the port of Aegina. The "gate" or "door", as the Archaeological Service calls it, is the symbolic welcome of the visitor to the island, but also the symbolic farewell of those who leave it.
Among his most famous works is Dromeas. This is a pioneering work for the era of glass with an iron frame. It was originally set up in Omonia Square in 1988 but moved to the Hilton in 1994.
The famous artist with works around the world has found his refuge in Aegina for many years, where he lives permanently with his family. Slowly he managed to set up his studio on the island exactly as he dreamed, even though he traveled a lot.
Today he feels satisfied and justified with the choice to make Aegina his homeland. He admires its people and the island itself with its long history.
The "Gate" of paradise

The Gate of Aegina, which he created 11 years ago, is the paradise of Kostas Varotsos and he designed it after an assignment. Specifically, they asked him to create a project for Aegina and the door was the first thing he thought of.
The "Gate" symbolizes for him the door that opens every time he reaches the island. It is the gate of paradise that by opening it enters another dimension. Arriving in Aegina, he leaves everything behind. It is a magical feeling and this is exactly what his work for the port of the island states.
The resistances

But the Gate did not have the luck it deserved. At the time it was built, the opposition, led by the then mayor of the island, lodged a complaint with the Ephorate of Byzantine Antiquities. The purpose was to remove the project from the port on the grounds that it overshadows the church of Agios Nikolaos Thalassinos, which can be seen while the boat is approaching the port. There was intense division between residents and local authorities.
According to many, the "Gate" did not match the historical landscape of the island. It was considered "threatening" for the monuments of Aegina and in the end it was a work of an urban character, despite the fact that it was a donation from a great artist. So her night lighting with which she stole the show stopped.
The issue took on legal proportions with a series of complaints and endless documents. Finally, the Ephorate of Modern Monuments, in order to close the issue, decided that the sculpture does not obstruct the visibility or affect the wider settlement of the island. Therefore it can remain in place!
Tags: Aegina, Kortas Varotsos, Varotsos sculptor