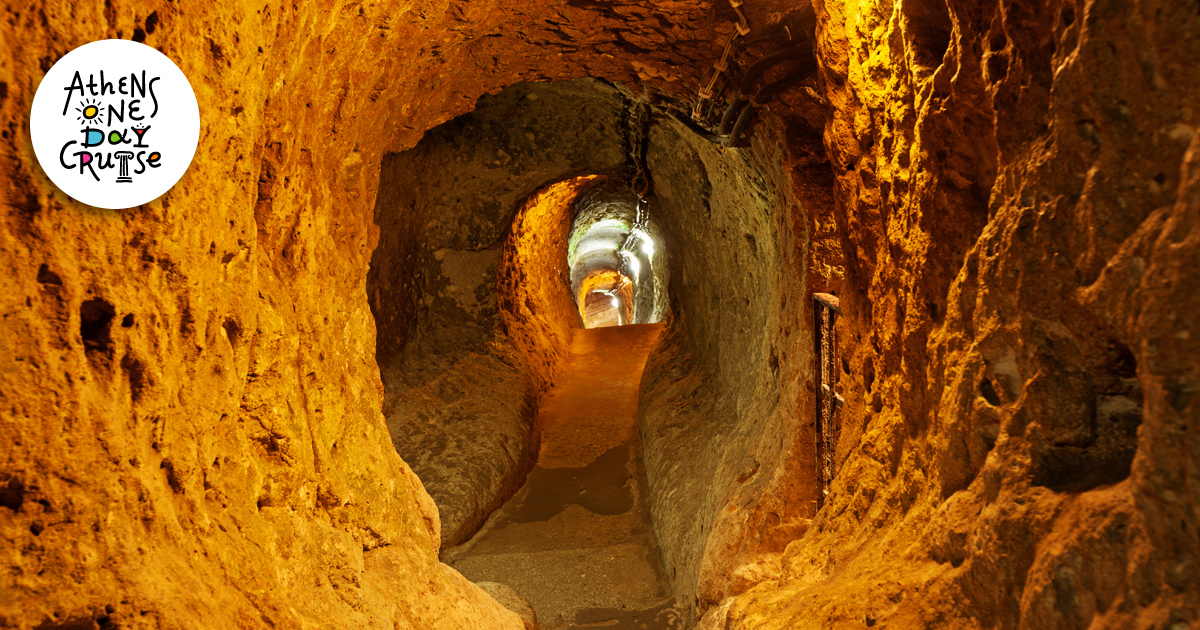 The catacombs of Panagia Faneromeni in Aegina
The catacombs of Panagia Faneromeni in Aegina are located just outside the city of Aegina. For those who do not know, the caves are defined as the cave structures of the Christians, who chipped the rocks below the surface of the earth, opened underground corridors and hiding places and built temples, tombs and crypts.
Aegina is an island with a long history and huge religious interest, which is why these catacombs are associated with various beliefs and legends. For those who want to visit them, the catacombs belonging to the Monastery of Chrysoleontissa are open to the public only on Sundays, while Panagia Faneromeni of Aegina celebrates every year on August 23.
Historical data, the legend and the name
The main church was built in the 19th century above the catacombs, but it never worked because there was a fear that the floor might recede, since the basement is completely hollow. The church is underground and is located below the large church, while it consists of two chambers connected by a corridor.
One is the church of Agia Athanasia of Aeginitissa and the other that is inside is that of Panagia. Behind the sanctuary is the 17th century icon that represents the Virgin Mary without holding the baby in her arms. According to tradition, the monks of the monastery saw in their sleep a woman in black telling them that she is the queen of heaven, the Virgin Mary and is buried below, urging them to find her. This was happening all the time, but the monks did not care because it was just a dream. One day in 1830, while the monks were threshing, their horse fell into a hole. From that opening the monks were led to an underground cave and digging more they went out to the place called "find", while they saw the icon of the Virgin Mary which was named "Faneromeni".
Digging further, they discovered a labyrinth in the catacomb with corridors and skylights used in the Middle Ages for protection from pirates and as a shelter during wartime.
According to another legend, a monk saw in his dream the Virgin Mary pointing to the place where the icon was. Another legend tells of a farmer who, plowing his field, saw light coming out of that spot, while another mentions that the Virgin Mary extinguished her candle and appeared to the old woman who served there to go and light it. Nevertheless, these stories remain unknown to many locals even today.
Tags: Aegina, Monastery of Panagia Chrysoleontissa, catacombs, Religious Tourism