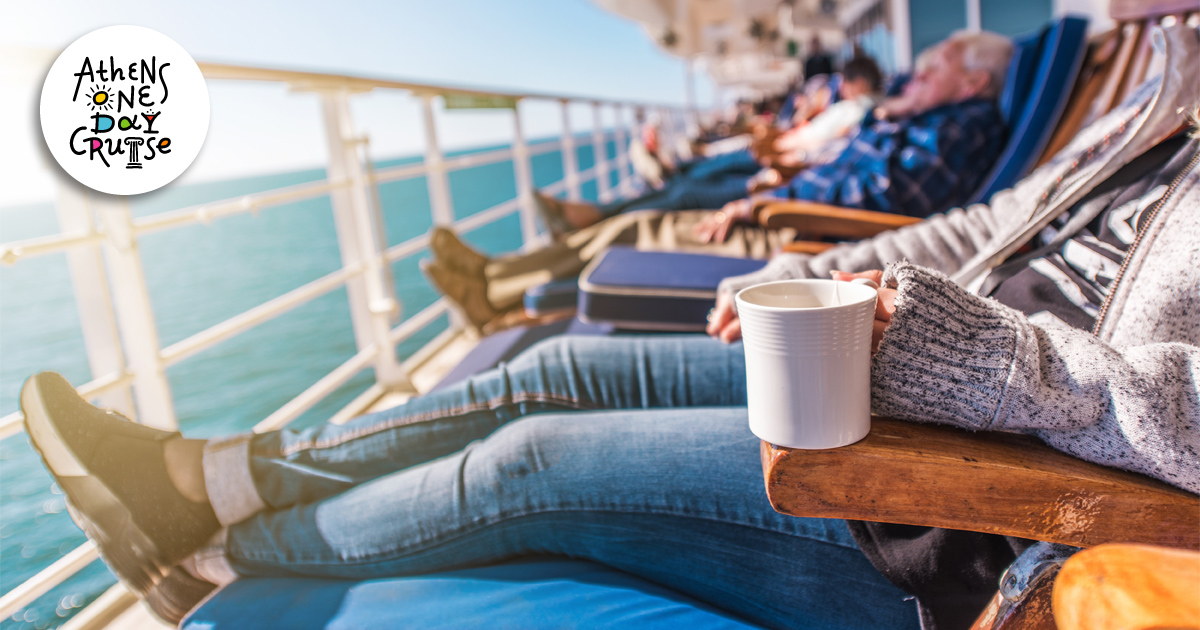 6 reasons for a one-day cruise from Athens
For someone who is visiting Athens for the first time, the sights he can see as well as the activities are varied. If you are on holiday in Athens, you have probably already done your research and decided how to spend your time. But do not miss a day trip from Athens to the Greek islands. If you can not choose then the best option is a one-day cruise with One Day Cruise that will take you to 3 islands: Hydra, Poros and Aegina. Here are the 6 reasons for a one-day cruise from Athens!
Get out in the "open"
Hydra, Poros and Aegina, each with its own history and beauty will welcome you and give you the unique experience of life in the Greek islands. Why stay only in Athens when you can in less than 24 hours visit the 3 beautiful islands of the Saronic Gulf? Enjoy the sea and gaze at the horizon. Fill with fresh air and feel free!
Live like a "local"
Walk the picturesque streets of the Greek islands and discover their beauties. You can sit down to eat in a local tavern and taste the local delicacies or swim in the crystal clear waters of the Saronic Gulf.
Put "programming" aside
From the moment you board the ship you have nothing to worry about. Travel safely to 3 beautiful destinations. The crew of One Day Cruise can guide you to be sure that you will see everything you need on your first visit to Hydra, Poros and Aegina. You do not waste time either on travel or on studying travel guides. In fact, you can choose to follow one of the excursions (classical tour, panoramic tour, swimming excursion), depending on your interests.
"Friendly" to children and the whole family
During the holidays we create the most beautiful memories. But often planning and children often find it difficult to keep up. The One Day Cruise's one-day cruise is the ideal choice if you have children. You will fill your day without getting tired or bored, since the fast change of destinations will fascinate them! The same goes for all ages where long hours of walking are not the best preference!
Make new friends
Take advantage of the time you will spend on the ship to meet your fellow travelers. Where do they come from and where do they intend to spend their holidays? Other Greeks and others from different parts of the world will definitely have something interesting to tell you! It is a great opportunity to meet new people and cultures and why not become friends!
Interesting activities on the ship
Traveling with One Day Cruise is always a unique adventure! Listen to live Greek music, dance to its rhythms. Taste and enjoy the Greek dishes that are cooked especially for you. Do your shopping tax-free. Ask for as much information as you need from the crew, which is always at your disposal!
If you are not convinced by the 6 reasons for a one-day cruise from Athens, then we challenge you to try it and try to refute us!
Tags: One Day Cruise, Vacation, kids friendly vacation, vacation in Athens, Cuise from Athens