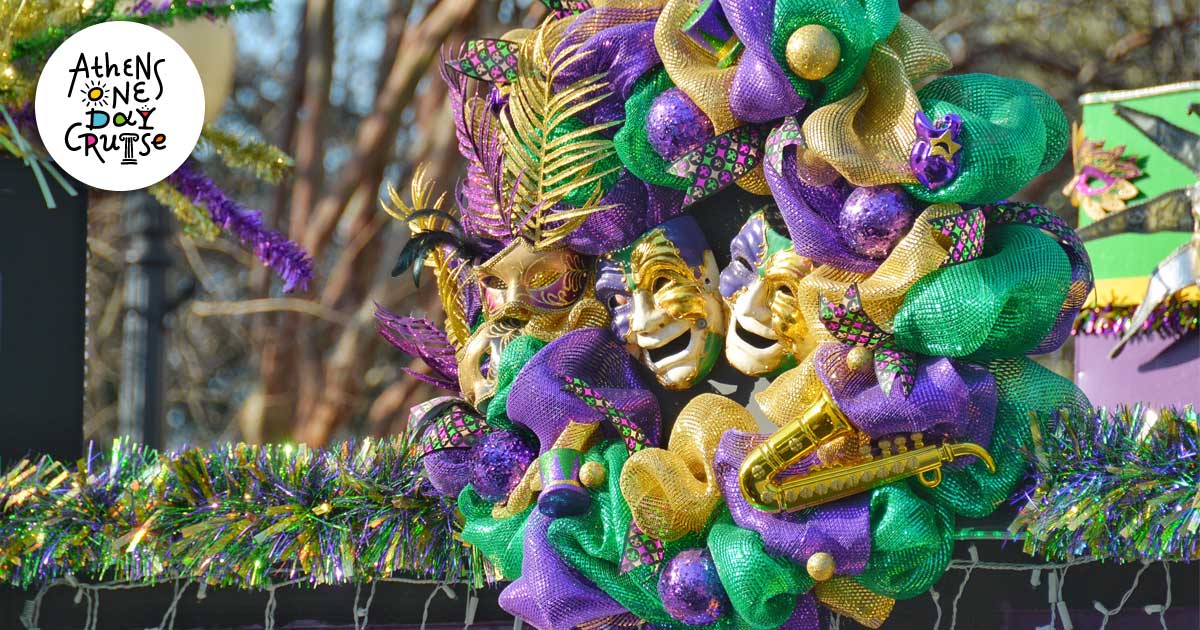 Carnival in the Greek islands in the pre-covid era
The carnival customs of Greece differ from region to region. Despite the limitations that the coronavirus has brought us, we can frantically recall carnival parties in the Greek islands.
Aegina

An impressive carnival is organized every year by the Aeginians. It is not big, but it is rich in themes and fun. The groups parade with their chariots, dance and celebrate Carnival. Musical and theatrical events take place in parallel with the parade. The events end with the burning of the Carnival. On Sunday afternoon, the party continues in Mesagro, where a small carnival is set up.
Hydra

The aquatic carnival takes place in the alleys and squares of the island on the last Sunday of Carnival. The starting point is Admiral Votsis Square and the first stop is the Aqueduct building. Next is the district of Kaminio and Lakka of Kokkori for a second stop. Gavrilis Lakka is the third and last stop. From there the parade descends to Antoniou Lignou Street, reaching its starting point again. Next stop is the beach of Hydra. A big dance is set up there with island songs. The Carnival of Hydra ends at the square of Xeri Elia, where he is hanged.
Chalkida

If you do not want to leave Athens, but want to get a taste of carnival, choose Chalkida and its "sea carnival". The big parade takes place on the afternoon of Carnival Saturday. It starts at the Red House and ends at the beach. The same night the "White Night" is organized during which the shops remain open. And of course the party does not end there. The Carnival ends the next day with a sea event in Evia. The bay is transformed into a water theatrical stage, with fires and fireworks, improvised sets and audiovisual effects. The atmosphere is spectacular. The Carnival of Chalkida burns on the beach of the city and follows a big party until the morning.
Tags: carnival, Party, greek islands, Greek customs, Aegina, Hydra