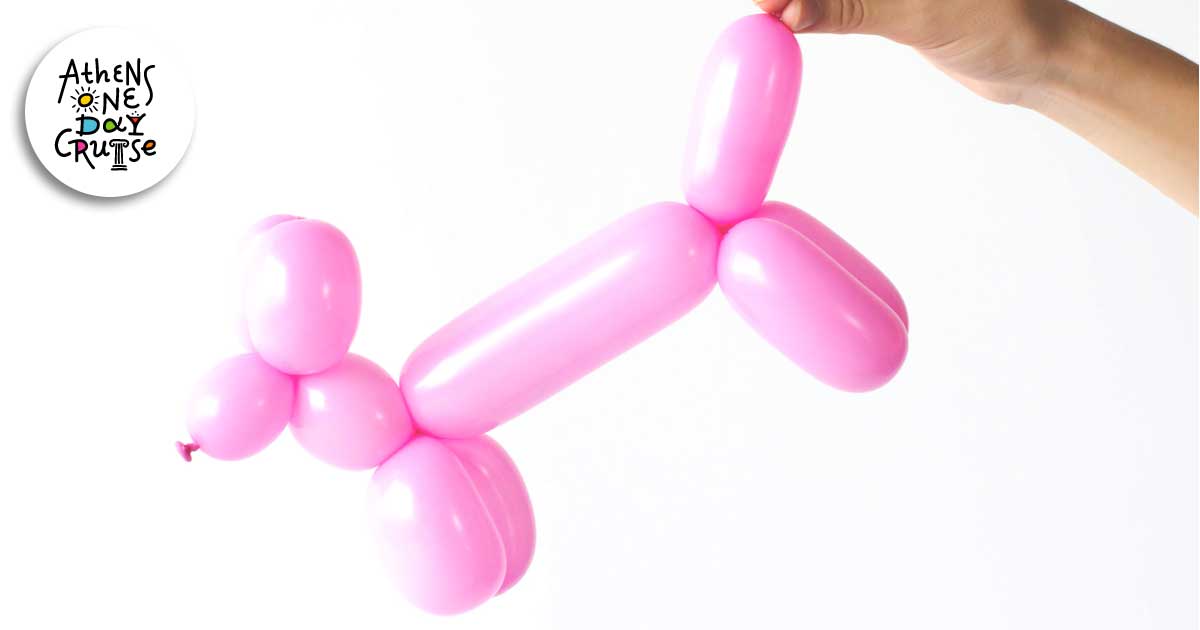 DESTE: Jeff Koons – APOLLO
A unique exhibition awaits art lovers who will visit Hydra until October 31, 2022. It is the solo exhibition entitled Apollo by the internationally renowned American artist Jeff Koons. The exhibition, which is inspired by the god Apollo, is hosted in the Project Space of the DESTE Foundation at the site of the old Slaughterhouse in Hydra.

Who is Jeff Koons?
For those who don't know, Jeff Koons is an accomplished artist who draws inspiration from popular culture. His sculptures depict everyday objects. His trademark is the depiction of animals made from special balloons made of stainless steel with a mirror finish, giving the work a sparkling, eye-catching effect.

The Apollo exhibition
The Apollo exhibition was inaugurated on June 20, 2022 at the initiative of the collector Dakis Ioannou, President of the DESTE Foundation and honorary citizen of Hydra, who brings famous artists to the island every year to exhibit their works. The request of the mayor of the island is that the "Jeff Koons Sun" should remain permanently in Hydra and for this purpose efforts are being made by Dakis Ioannou to buy the work and donate it to the island.
The Apollo exhibition features new sculptures by the artist along with other objects selected by him. All this creates a special atmosphere that transports the visitor to a metaphysical dimension, uniting the old with the modern. Inside the area of ​​the Slaughterhouse and in the center of the installation, the sculpture of the god Apollo, the Apollo Kithara, dominates. Apollo plays an archaic guitar, the evolution of which is the modern guitar we know today. It is a colorful motorized sculpture whose height exceeds two meters.
But the inspiration doesn't stop here. The walls of the space have been "transformed" especially for the occasion with ancient murals reminiscent of the small town of Boscoreale near the historic Pompeii in Italy. Outside and above the Slaughterhouse, visitors are greeted by the Apollo Wind Spinner. It is a type of reflective windmill that resembles the sun. This sun has the face of Apollo, who, placed next to the sea, sees everything through his calm gaze. The 9.1 meter wide project is located in such a position that it is also visible from the port of Hydra, as if somehow welcoming those who arrive on the island.
This "metaphysical" exhibition, as it has been described, celebrates human history and ambition and is therefore recommended not to be missed by anyone visiting Hydra until the end of October.

Exhibition opening hours:
Daily 11.00-13.00 & 18.00-21.00 except Tuesday
Tags: jeff koons, art, DESTE Foundation, Hydra