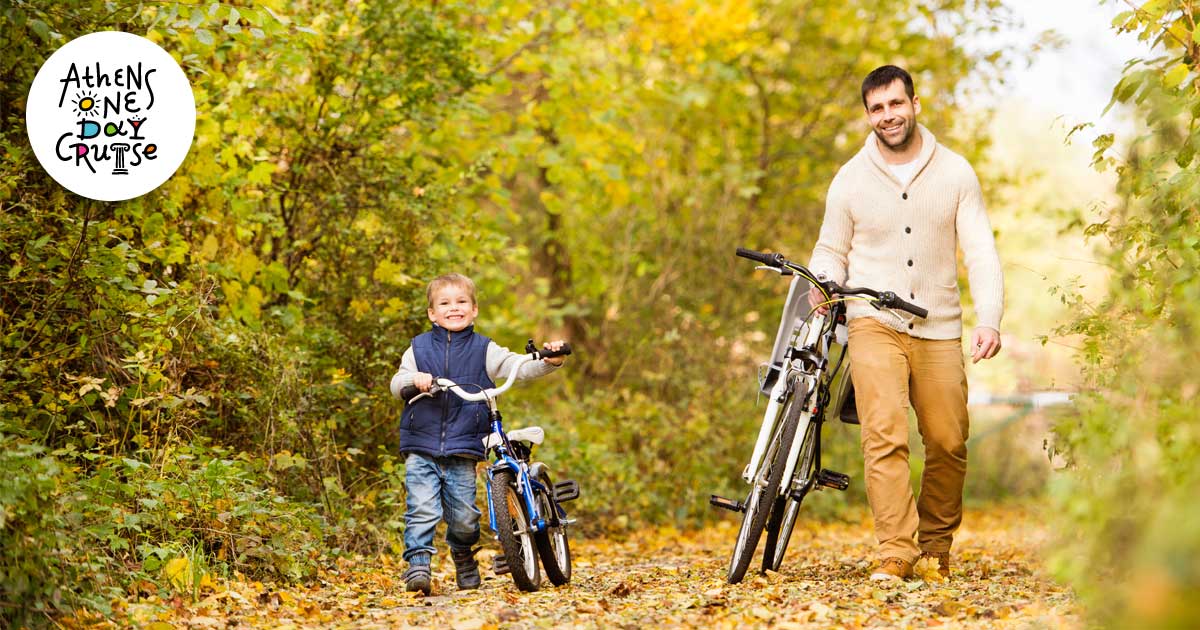 Autumn 2022: What to do in the Argosaronic Islands in the autumn months (Part A)
Autumn has come, but that doesn't mean that excursions and trips don't continue. The season is suitable for nearby excursions to destinations that are suffocatingly full of people in the summer, as a result of which you cannot enjoy them as you would like. One such destination is the Argosaronic Islands. See what you can do in Hydra, Poros and Aegina in the autumn months.
Discover their history and culture
Rich maritime history and cosmopolitan atmosphere that inevitably lead to an aristocratic lifestyle, which is reflected in every step of the locals. This is what you will find in Hydra. Built amphitheatrically, with traditional stone houses and their red roofs facing the harbor, Hydra dictates a calm lifestyle through the complete lack of cars making time pass slowly. Its history is revealed by the Historical Archive - Museum of Hydra and the mansions of the fighters of the Revolution. The art exhibitions never stop, keeping its culture unchanged over time.
Bustling Aegina welcomes many tourists every year. Modern lifestyle meets a place with an interesting history, mythological past and strong church tradition. The Temple of Aphaia, the mountainous Paleochora and the Holy Temple of Agios Nektarios are the ones you must see to understand the culture of Aegina.
A small island state with a long history and geographical importance is, in a few words, Poros. The passage that connects the Saronic Sea with the Peloponnese coast was the island of Poseidon. The Russian Naval Station, the Clock Tower, the Archaeological Museum reveal the history of the island. A story with a culture directly linked to its sea.
Go hiking and biking
Admittedly the best time for hiking and cycling is during the autumn months, as the sun is not as strong. The landscapes of the Argosaronic islands take on another form with the autumnal colors of the fallen leaves changing the image. In Hydra, Aegina and Poros you will discover unique routes, easy and difficult. At the same time you will admire nature at its best! You will cross enchanting paths, you will conquer mountain peaks, you will pass by chapels and monasteries. Finally, you will get to know the interesting flora and fauna of the islands.
Tags: Hydra, autumn, Poros, Aegina, hiking, biking, hisory, Culture