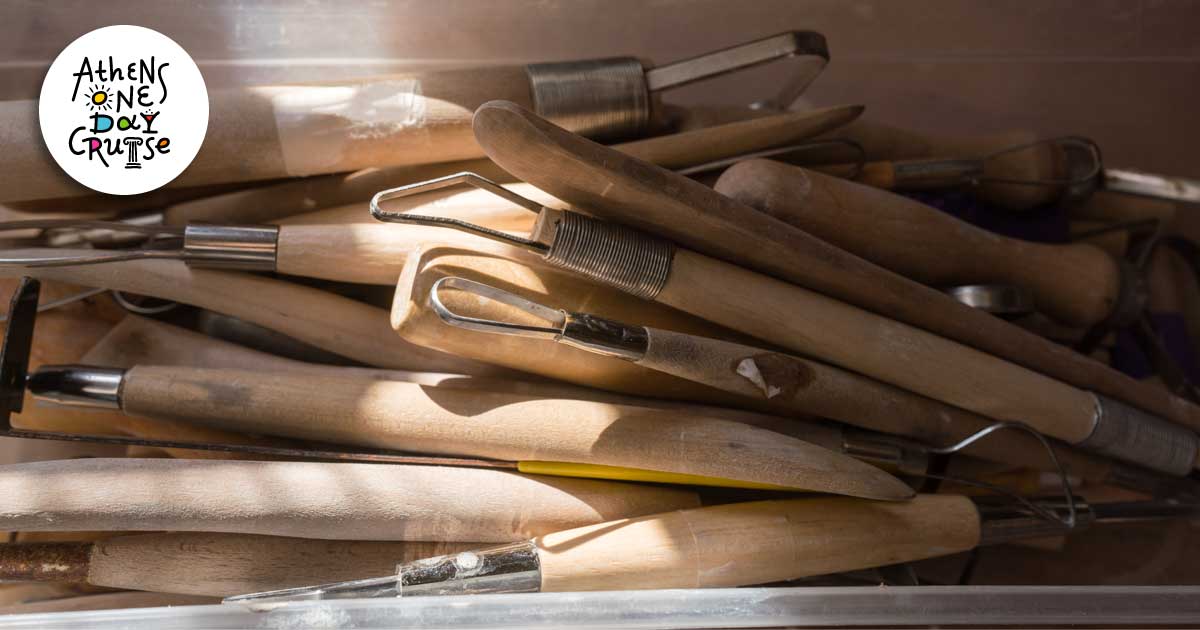 Giorgos Xenoulis – The Sculptor of the Argosaronic Islands
One of the leading artists of our country is Giorgos Xenoulis. Born in Athens in 1944, he left at a young age for Africa to return in 1990. In the "black continent" he lived and worked for 22 years, while he drew his first inspiration for sculpture from the art of the natives of Central Africa.
Xenoulis was impressed by the amazing works of art and micro-sculpture that were made in primitive workshops with minimal mechanical equipment. All this resulted in his decision to study sculpture in Pretoria, South Africa specializing in plaster, wax, clay and brass. Since then he started to deal exclusively with his art.
As he himself has stated, sculpture is a creative art without limitations that enables him to express and highlight his stimuli through his works. His sources of inspiration are mythology, history, nature, the Mediterranean, the sea, animals, plants. Emotions, the sense of freedom that characterizes human nature, beliefs and the human body that changes expression depending on the intervention manifesting different emotions are what also inspire him.
Giorgos Xenoulis' Art
Giorgos Xenoulis has created dozens of works that adorn private and public spaces. The Argosaronic islands have a special place for him, with two of them (Hydra and Poros) hosting two of his most famous sculptures. His works have been presented in individual and group exhibitions in Greece and abroad, while he has received important awards from municipalities, foundations and other organizations. His great works are Dimitrios Vikelas (Airport of Syros), Elaia Pyrphoros (Ermoupolis of Syros), Mermaid Panagia (Kini, Ano Syros), Delphis (Kastelorizo) and others. In 2009, his small and more complex sculptural works were hosted at the Neriides Gallery in Poros. This particular exhibition included a wide variety of works with brass as the main material. Ten years before Xenoulis had presented another exhibition on the island and another one in Hydra in 2006.
"The child and the dolphin" - Hydra
It is the statue of a dolphin with a child on its back. The project is dedicated to the 1957 film of the same name starring Sophia Loren, which was filmed on the cosmopolitan island of Argosaronicos. The bronze statue was made by George Xenoulis and erected near the house of Pavlos Kountouriotis in the summer of 2006 during the mayorship of Konstantinos Anastopoulos, about 50 years after the filming of the film.
"Mermaid" - Poros
The famous project was conceived in 1999 and erected on New Year's 2000 under the mayorship of Spiros Spyridon opposite the Syngrou building in the central coastal area of Poros. The statue is placed in a fountain beautifying in a special way the back side of the city of the island.
Tags: sculptor, sculpture, Giorgos Xenoulis , exhibition, art, Poros, Hydra