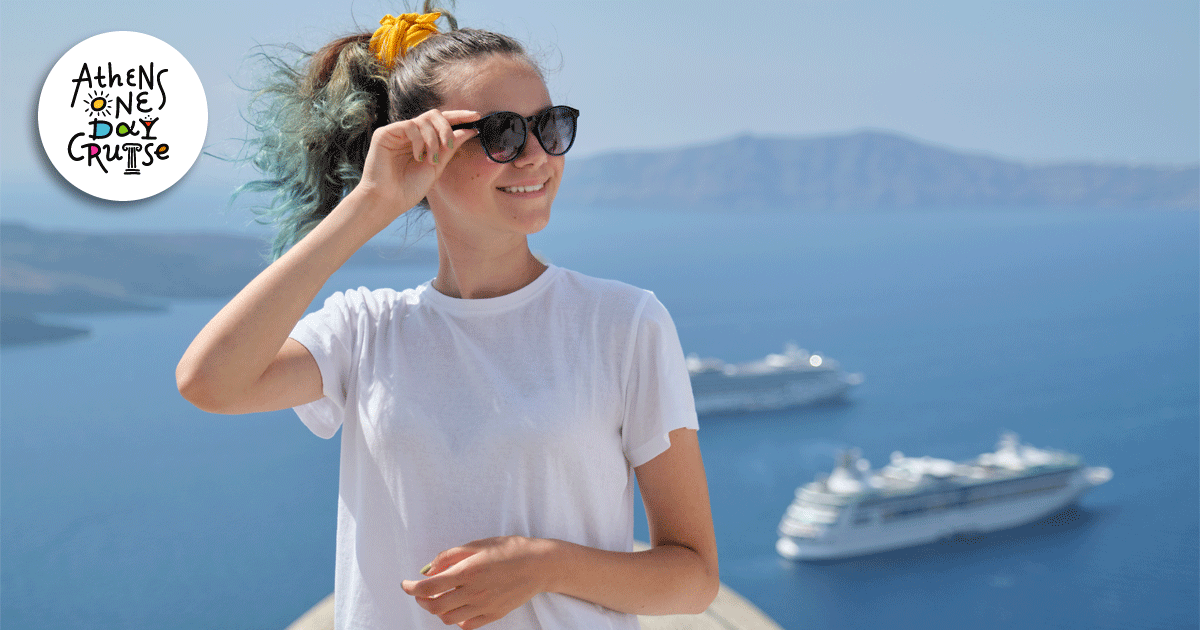 Why choose One Day Cruise
Cruises represent a classic, tried-and-true way of vacationing for many people worldwide. Whether it's a multi-day, short-term, or even a day cruise, it can turn into an unforgettable experience because you spend most of your time at sea. Simultaneously, you have the opportunity to discover many new places. Whether you have traveled by cruise ship before or are planning to do it for the first time, be sure that you will do it again. Here, you will find all the reasons to choose the One Day Cruise and explore three islands of the Argosaronic Gulf in one day: Hydra, Poros, and Aegina.
You will visit different places in one day.

It is enticing that within approximately 12 hours of the One Day Cruise, you will stop at three islands that you might not be able to visit otherwise. You will have the opportunity to get a taste of Hydra, the port of Poros, and Aegina, take a dip in the sea, stroll around, take your photos, and enjoy your coffee. You will let the ship's crew do all the work for you with the least possible hassle.

The cruise is a trip for every budget.

Upon hearing the word "cruise," you might immediately think it is something very expensive, affordable only to people with significant financial comfort. The One Day Cruise is one of the few cruises that caters to everyone due to its very economical price. You will discover this with a little research on your own.

You don't need to organize anything.

All you need to do is book your tickets and be on time at the ship's departure point. Everything will be ready for you on the cruise ship. You won't have to worry about departures and arrivals at the islands, your meals, or the return to Athens.

It is ideal for the whole family.

If you have small children, vacations might give you a headache. A family may struggle to choose the ideal type of vacation to keep everyone satisfied. However, on the One Day Cruise ship, everyone can be content. Let your children engage in interesting activities at sea, spending many hours without complaining or getting bored. This way, they will be happy, and you will be able to relax and enjoy the day trip.

You will have guaranteed meals for the day.

Regardless of the One Day Cruise package you choose, you will have guaranteed full meals for the entire duration of the journey until you return to Athens. The food on the One Day Cruise ship will be unforgettable. Rich buffets with countless quality choices and excellent service from the staff. Meals are included in the price, making it easier to calculate the remaining money you will have with you.

You will have fun at sea.

On the One Day Cruise, you won't have a dull moment, especially during the return trip when the orchestra takes care of your entertainment. You will be able to end the day with song, dance, and cocktails on the deck!

You will make new acquaintances.

During trips, one can meet interesting people whom they might not have known otherwise. Here, you will have the opportunity to socialize with Greeks or foreigners, people of different cultures. Such acquaintances are always useful as they can broaden your horizons and your friendly circle.
Tags: One Day Cruise, Family, kids friendly vacation, Luxury cruise