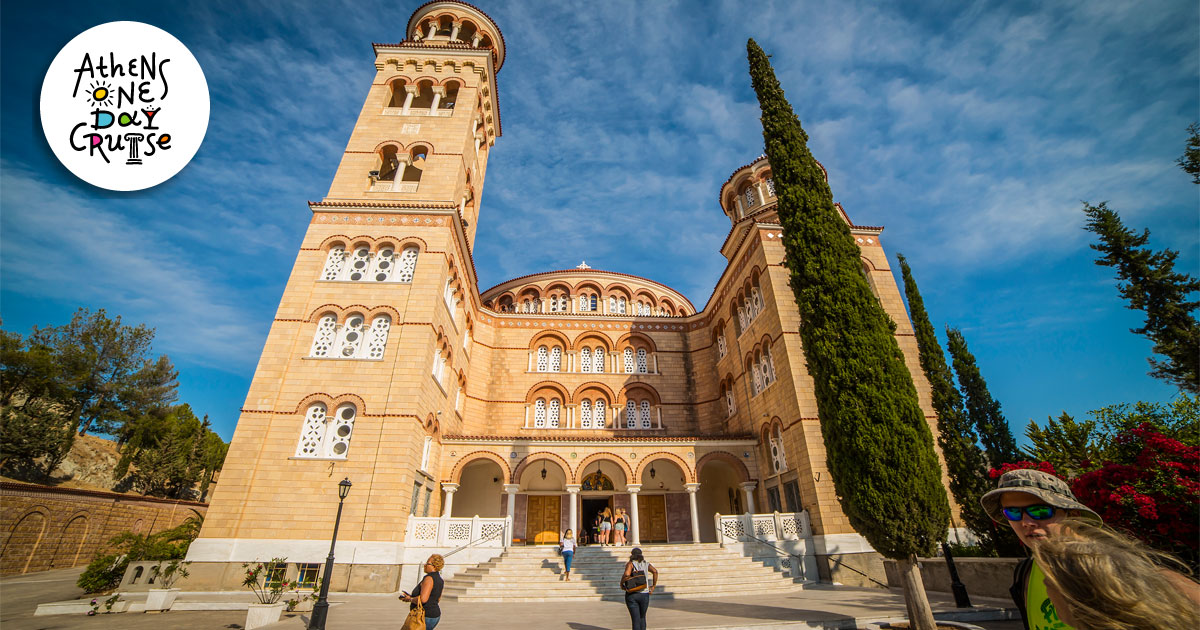 The miraculous Saint Nektarios of Aegina
Saint Nektarios of Aegina
It is one of the largest orthodox monasteries in Greece and throughout the Balkans. The Holy Trinity Monastery with the church of Agios Nektarios is one of the top sights in Aegina. It attracts believers who want to worship, pray, and heal. Whether you are a fan of religious tourism or not, it is worth visiting if you are on the island.
Location
It is in the middle of the route from the port of Aegina to Agia Marina, in the area of ​​Xantos. You can combine your visit with a stroll in Paleochora, the old capital of the island. Access is easy by all means of transport.
A few words about Saint Nectarios
Saint Nektarios or Nektarios Pentapoleos was born on October 1, 1846 and died on November 8, 1920, but his memory is celebrated on November 9. His real name was Anastasios Kefalas. The Monastery also celebrates on September 3, the day of remembrance of its Holy Relics.
He is one of the modern saints of the Orthodox Church and has performed miracles as long as he lived. The monastery that exists today functioned in 1904 when he wanted a place to spend his last years. He settled on the island 12 years before his death, while the monastery was already operating by some nuns. He was proclaimed Saint 40 years after his death because of his ecclesiastical work.
The patron saint of the Gymnasts
Saint Nektarios was a principal at the Rizareio School in Athens, but left his post for health reasons and retired to Aegina. He was interested in the health of the students and was proclaimed patron of the Gymnasts when he blessed the establishment of the Gymnasium of the school.
The Monastery today and the celebrations
It began to take its present form in 1973 with the work of locals. His bones are kept there and his memory program always starts the day before. On 9/11 they perform rituals on the streets of the island. If you visit it, do not miss to see the well where Holy water springs up and take a look at his room. Finally, if you want to stay overnight, the convent has hostels.
Tags: Aegina, Saint Nektarios, Monasteries, Monastery, Religious Tourism, Churches, Miracles