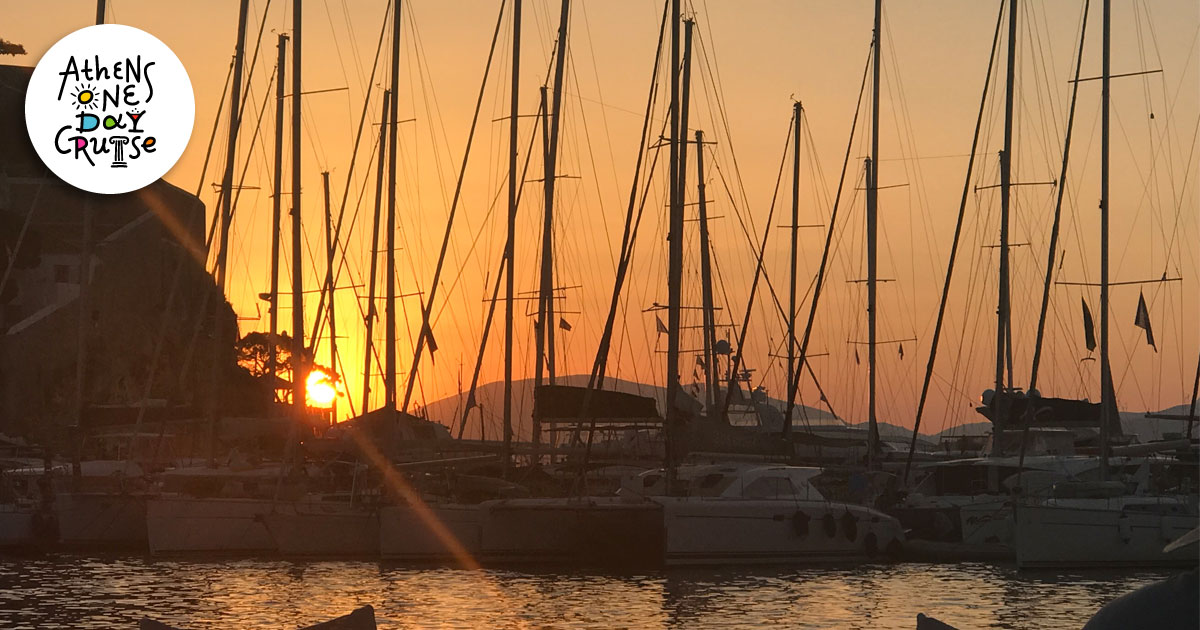 Two-day cosmopolitan destinations near Athens
Picturesque cosmopolitan destinations, popular for the modern comforts of their guests. They thrive on life all year long. Nafplio, Spetses, Hydra and Arachova are the best options if you want to escape for a two-day trip.
Nafplio
It is about one and a half hours from Athens. Capital of Greece during the period 1828-1833.
After climbing the 999 steps to Palamidi to admire the view of the Argolic Gulf, walk to Akronafplia (Itch Kale). And continue your stroll along the coast overlooking Bourtzi. Once you have finished browsing the historical part of the area, discover its cosmopolitan side.
Nafplio stands out for its Venetian aesthetic architecture and this is something you will notice as soon as you get there. Wander through the alleys of the Old Town with the tiny shops. There you will find unique souvenirs and traditional items. At that point the tourist traffic is high. There are also many cafes and restaurants. Before leaving, take another stroll to the New Town and Syntagma Square.
Spetses
The island of pine and aromas is a destination not too far but not too close to Athens. Ideal for a two-day getaway. The high quality of service and the glamor that the island has maintained make it a prime choice for those looking for cosmopolitan destinations. Spetses is located on the southwestern tip of the Argosaronic Gulf.
After visiting the museum of Bubulina, discover the streets of Spetses town. The well-preserved neoclassicals with their pebbly courtyards give an imposing beauty.
The fact that cars are not allowed will allow you to move around freely and discover every corner of the island on foot. The picturesque carriages with horses give an air of another era. They will take you wherever you ask.
In the old harbor, cosmopolitan Spetses are at their peak. It is full of bars with rooftops overlooking the sea. Also gourmet restaurants. As well as elegant pastry shops. Of course the picturesque taverns are also there.
Hydra
Romantic and above all aristocratic and cosmopolitan. Hydra may be the next island after Mykonos to host a lot of celebrities. That is why she is considered the noblewoman of Argosaronic.
But its grandeur does not counteract the austerity it exudes. Nothing seems excessive on the island. While her beauty remains unchanged. You can feel its cosmopolitan air wherever you stand. Explore its corners and its cobblestone streets. Admire the bougainvillea mansions. All built amphitheatrically, so naturally mingled with tourist shops, expensive jewelers, cafes and restaurants.
If you are a lover of history, Hydra will not leave you complaining. It is an island with a rich tradition and numerous museums of maritime history.
Arachova
"Mykonos of Winter" never disappoints its lovers. That's why even if you go in spring or summer you can see it full of people. It is a beautiful, traditional town with many activities due to the busy Parnassos ski resort. Athens is easy to reach and is 170 km away.
Although small in scope, secular Arachova has many hotels and hostels for every taste and pocket. The restaurants, cafés and bars located on the main street are in tune with the pace and needs of its guests. Shops with traditional products are also on this road.
Taking a break from the cosmopolitan life it offers, try wandering its uphill alleys. So you can feel the mountain air wrapping you up pleasantly.
Tags: Hydra, Arachova, Nafplion, Spetses, Naval School, near Athens