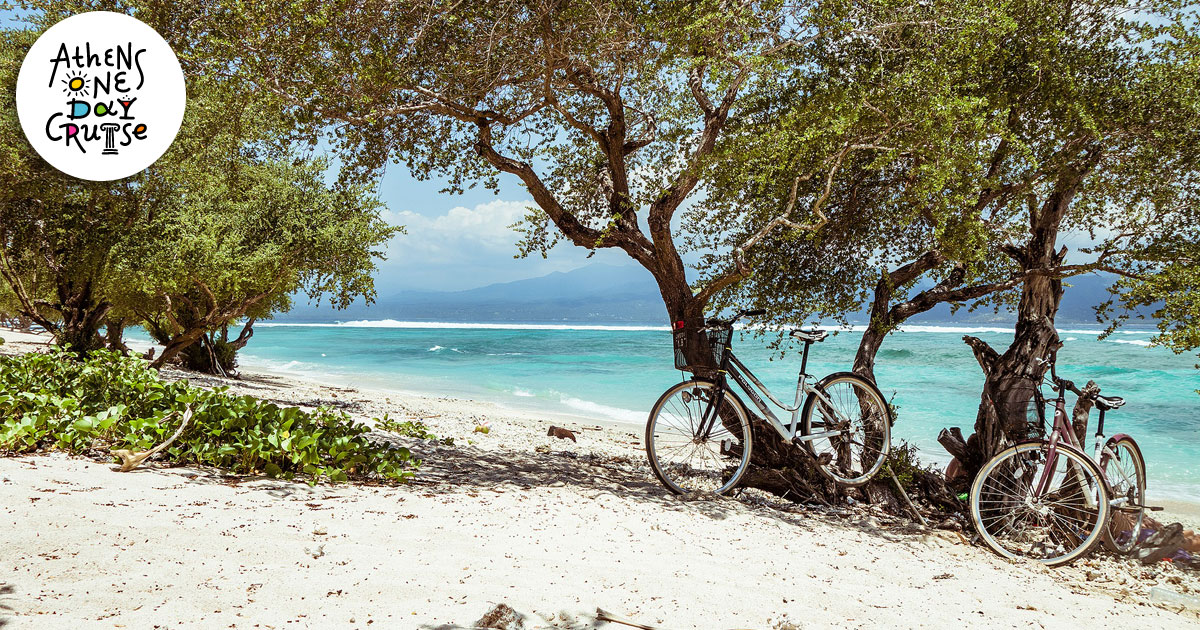 Accessible beaches on foot, in the islands of the Saronic Gulf
When one decides to visit an island in the Saronic Gulf, fortunately he has the advantage that can choose accessible beaches on foot. This way, any island you can choose can be toured without a vehicle.
Aegina
Near the port there are three beaches that you can easily reach on foot. So as soon as you reach the port of Aegina, and you want to go for a swim somewhere nearby, go right and at 500 meters you will reach one of the most famous beaches of the island. This is Panagitsa, which took its name from the church located on the coastal road. It is an organized beach, which is famous for its sunset, while it has nearby taverns and restaurants. Aura, located to the left of the port, follows the same logic. Finally, in Kolona the pines reach the sea. There, too, you can enjoy a magnificent summer sunset.
Hydra
In the "lordess of the Saronic Gulf", vehicles are prohibited. All transportation is by foot, by sea taxi or by bicycle. Hydra has countless beaches you can reach quickly. Leaving the boat, you can proceed to the right and go to the Cave. It is a beach with crystal clear waters consisting of stone slabs with stairs. It is located next to the port, but you do not have visibility of it at first. Access to both the beach and the sea is easy and is the ideal place if you want a quick dive. If you want to go a little further, you can walk along the coastal road to Kamini to meet Avlaki on the right. It is a creek with turquoise waters and pebbles where you arrive after descending a few steps. This is a spot in the pines, where there is a pier to relax while sunbathing.
Poros
Kanali beach at the bottom of the bay of Askelio, is an organized sandy beach with umbrellas and sunbeds, just 15 minutes from the town of Poros. That means you can walk to it. It is located after the bridge that connects the Progymnastirio with the Settlement. Alternatively, you can go further and end up at Askeli. It is a large sandy beach with shady trees. It is about half an hour from the island city. You can find everything there: sunbeds, umbrellas, bar with tables and chairs, showers, changing rooms and toilets. In Askeli you can play beach volleyball as there is a stadium, while there is also an equipped center for water sports.