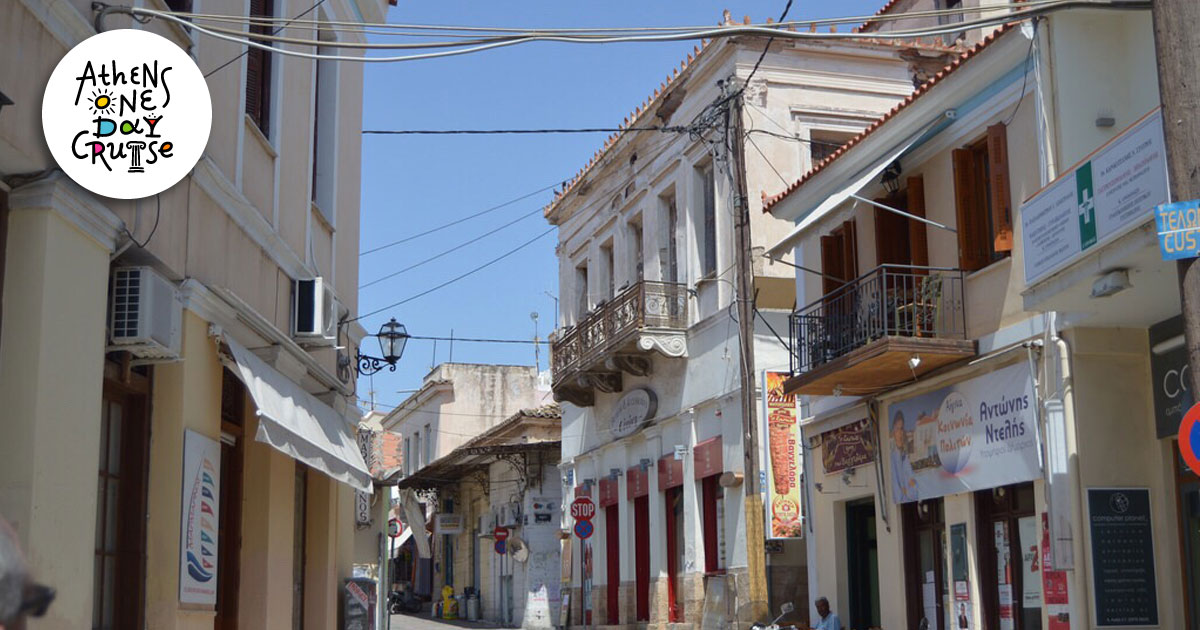 Folk art from the islands of the Saronic Gulf
The islands of the Saronic Gulf have a rich tradition of folk art that is of particular interest. If you like folklore, on your next visit, don't miss out on discovering these unique local treasures.
To get a taste of the folklore of Aegina, just visit the Aegina's Historical & Folklore Museum. They call it the "Panagis and Eleni Iriotis Foundation" because it is housed in the home of the famous folklore artist from Aegina and his wife, founded in 1989.
On the ground floor you will find the "Village House" with everyday objects, agricultural objects and textiles.
The "Fisherman's House" hosts fishing and sponge fishing and miniature fishing boats.
On the 1st floor you will find the "Urban Aegean House" with family relics. It features engravings, antique furniture, traditional and urban costumes, white embroidery, Aegean lace knit with flake (lace) and decorative objects.
Behind the idea of ​​the Folklore Museum of Poros lies a dynamic group of women who, on their own initiative, have collected exhibits of folk tradition. It is a member of the Pororiotissa Women's Cultural Association of Poros, founded in 2003.
There you will find everyday items such as hand-held household appliances, coffee cups and other household utensils, tubs, iron tables and basins. Also tools such as furniture tools, farm tools, etc. You will also find furniture, for example wicker chairs, carved tables, a cane, lamps, hats and ceramic decorations. There are also white linen. Wedding dresses, blankets, woven, embroidery and embroidery, rags and local costumes. All, samples of folk art collected from local donations and markets.
To see the folk art of the island, just visit its museums and institutions with the first Hydra's Historical Archive-Museum. Among many others you will find museum relics, while on the first floor lobby you will find costumes from Hydra and artifacts from the 18th and 19th centuries.
At the Lazaros Kountouriotis House you will find folk art from the Saronic islands and you will see old furniture and utensils, English and Italian tableware, mirrors, jewelry, textiles and ceramic paintings.
Don't forget to look for the traditional bridal costume from Hydra, instead of the classic wedding dress. Includes a silk velvet shorts, a long skirt with folds and an embroidered silk head scarf.
Tags: Hydra, Aegina, Poros, Aegina's Historical & Folklore Museum, Folklore Museum of Poros, Hydra's Historical Archive-Museum, The Lazaros Koundouriotis House, Folklore